Corrugated Segmentation Study and Opportunity Assessment
10 Sep 2010 • by Natalie Aster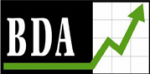 Summary: Business Development Advisory (BDA), a specialized management consulting firm focused on the paper and packaging industry, has released a new study detailing segments and shifts within the corrugated packaging market. The study identifies and evaluates over 60 individual segments within this large packaging market with projected growth rates that range from -1% to over 8% annually over the next five years. Fragmentation within this market has been increasing to the point where over 30% of corrugated volume now consists of products other than standard brown shipping containers used in transport packaging. Each of these alternative products and markets has different end use requirements and can reflect very different market dynamics, presenting new opportunities for suppliers. More information on this study can be found at the company's website at www.bd-advisory.com or by contacting Frank Perkowski at 770-643-9081.
Business Development Advisory (BDA)
, a specialized management consulting firm focused on the paper and packaging industries, has completed a new study on the
North American corrugated packaging market
. The focus of this study is on identifying, quantifying, and evaluating the over 60 major segments that make up the overall market. These segments range from small niche markets to very large volume segments with projected annual growth rates that range from -1% to over 8% over the next five years.
"Most people think of this market in terms of the standard brown, C-flute shipping container used to transport products from the factory to the retail store," says Frank Perkowski, BDA president. "while this still represents the largest segment within the market, there are over 60 other major distinct segments that amount to over 30% of the total corrugated volume." These other segments by themselves represent nearly $10 million in annual sales and over 120 billion square feet of packaging material. This reflects a very fragmented market and one which requires different marketing strategies. In addition, new, emerging applications and end use markets continue to grow faster than the brown corrugated box market and require different performance and service capabilities. Many of the fastest growing segments are related to the retail environment and consumer packaging where aesthetic features and increased / different functionality requirements in the areas of graphic design and product protection are much more important.
It is important for market participants across every element of the supply chain to understand the many different segments within this market and how this market and end user requirements are changing. "Companies that understand these different markets and emerging changes will be in a much better position to respond appropriately, focus on those segments that are the most attractive, and identify those that represent the best fit with their own capabilities and strategic focus," notes Perkowski.