Interventional Cardiology Devices - Global Pipeline Analysis, Opportunity Assessment and Market Forecasts to 2016
02 Sep 2010 • by Natalie Aster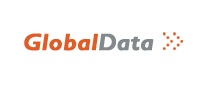 The Global Interventional Cardiology Devices Market is Expected to Grow by 5% over the Next Seven Years
In 2009, the global interventional cardiology devices market was valued at $9,961m and is forecast to grow at a 5% Compound Annual Growth Rate (CAGR) during forecast period 2009–2016 to reach $13,654m in 2016. The coronary stent segment will continue to lead the market with a 49% share, followed by the cardiac catheter segment with a 21% contribution. The global interventional cardiology device market will primarily be driven by the increasing prevalence of Coronary Heart Disease (CHD). According to the American Heart Association's (AHA), the prevalence of CHD was 17.6 million in 2006 in the US, which is nearly 8% of the total population. More than 73% of people aged 60 years and above had Cardiovascular Disease (CVD) during 2003–2006. In the UK, 3.6% of the total population suffers from coronary heart disease while in all of the EU countries, the total prevalence rate is 5%. The high prevalence of CHD has resulted in a high number of interventional procedures such as cardiac catheterization. In 2008, nearly 1.5 million cardiac catheterizations were performed in the US.
High Number of Pipeline Products to Restrict Market Growh
The global interventional cardiology devices market has a total of 272 products in the pipeline. Of these 272 products, 176 products are in the coronary stent segment which is followed by the cardiac catheter segment with 47 products. The PTCA balloon, arteriotomy closure device and coronary guidewire segments have 27, 11 and 11 products, respectively, in the pipeline. Although most of the coronary stent products are me-too products, new technologies such as bioabsorbable stents are expected to gain rapid acceptance. The high number of pipeline products will lead to more competition which will lead to moderate growth in the market over the next seven years.
About GlobalData
GlobalData is an industry analysis specialist company providing business information products and services.
Our highly qualified team of Analysts, Researchers, and Solution Consultants use proprietary data sources and various tools and techniques to gather, analyze and represent the latest and the most reliable information essential for businesses to sustain a competitive edge.