Mining and Export of Lead Ore in Nigeria - Business Plan
12 Aug 2010 • by Natalie Aster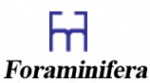 Mineral is an inorganic substance found in nature with a characteristics chemical composition and in some cases, of definite crystal structure. The earth crust contains rocks of different composition with different physical properties. Some hard, some soft.
Rocks are the materials which the earth's upper crusts are made of. Rocks are themselves composed of minerals. Minerals are naturally occurring elements like Gold, or a compound such as Iron Oxide. If a rock contains a mineral from which a metal can be extracted at a profit, it is call an Ore. For example, Lead Ore.
Nigeria is blessed with different types of minerals scattered in different parts of the country. About 10 mln MT reserves of lead ore has been discovered in Nigeria.
The report "
Mining and Export of Lead Ore in Nigeria; The Business Plan
" must have for interested investors because it would provide details of the market segmentation, legal requirements,estimated cost of set-up and the expected returns on investment.
The SWOT analysis of the project is given below
Strength
A ready market for lead ore all year round;
Availability of labor locally;
The presence of the equipment suppliers and technical partners;
Professional input through professional managers and consultants;
Central and accessible location.
Potential Weaknesses
Unavailability of raw materials;
Availability of experts for plant maintenance;
Lack of adherence to business plan recommendations;
Opportunities
Competitive pricing;
Government incentive supports mining business – Duty free import of equipment, 3 year tax holiday etc.;
Potential to create employment opportunities;
Possible business expansion into lead ingot processing;
Improving national economic environment;
High prospects due to continuing economic stability.
Threats
High Interest Rates;
Availability of quality spare parts;
Political instability in the years to come;
Instability in Government's policies;
Disruption of power supply thereby causing over-reliance on generators;
Other competing fruit quarry plants.
The report "
Mining and Export of Lead Ore in Nigeria; The Business Plan
" is up-to-date and would enable the investor to make sound investment decision.
To order the report or ask for free sample pages, please contact
ps@marketpublishers.com