Honey Production Volumes in Indonesia Are Far from Covering Domestic Demand
21 Jul 2010 • by Natalie Aster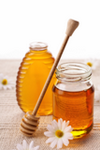 It is widely acknowledged that Indonesia is highly suitable for honey-bee breeding business, as the country is very rich in flower-plant varieties and the agricultural products can be cultivated all the year round. When the season of plant-flowering arrives, honey production is very abundant.
Indonesia's national honey production
is estimated nowadays to reach approximately 8,800 tons yearly. At the same time the actual demand in the country amounts 25, 000 tons – thus the production volumes are still far from covering the domestic needs.
The high level of demand on the
honey market in Indonesia
is due to the fact that the products yielded by the honey-bees are used not only for individual consumption but also for cigarettes, food, beverage, medicine, milk, bread, bath-soap, shampoo and other kinds of industrial products. The level of per-capita honey consumption in Indonesia is low, as much as 0.3 kg per year, while consumption in Germany and Japan, for example, has already reached 1.3 kg per year, according to the National Apiary Center.
So Indonesia cannot yet export its honey and bee products on the global market as the domestic demand is not fulfilled. However, the chance of honey-bee culture wide advancement is very good.
Honey-bee culture is considered not only profitable but also having a positive effect in respect of employment levels as it is characterized by absorption of working-power. A lot of working power is needed in this segment as the mechanism of honey bee culture incorporates the activities of shepherding bees from one area to other area as they look for honey pollen during certain flower season.
The most important thing in the business is the availability of food for the bees in the form of nectar and pollen both found in flowering plants in which Indonesia is abundantly rich. Moreover, it should be noted that nearly all regions in all the provinces in Indonesia, from Aceh to Irian Jaya, are potentially suitable for developing broader honey-bee industry.
More information on the Indonesian honey and bee products market may be found in the report
Honey and Bee Products Market in Indonesia: Business Report 2010
recently published by TD The Market Publishers, Ltd.