Picture Archiving and Communication Systems (PACS) - Global Opportunity Assessment, Competitive Landscape and Market Forecasts to 2016
06 Aug 2010 • by Natalie Aster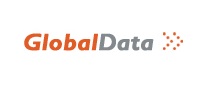 GlobalData's new report, "Picture Archiving and Communication Systems (PACS) - Global Opportunity Assessment, Competitive Landscape and Market Forecasts to 2016" provides key data, information and analysis on the global Picture Archiving and Communication Systems (PACS) market. The report provides market landscape, competitive landscape and market trends information the Picture Archiving and Communication Systems (PACS) market. The report provides comprehensive information on the key trends affecting the market, and key analytical content on the market dynamics. The report also reviews the competitive landscape and technology offerings. This report is built using data and information sourced from proprietary databases, primary and secondary research and in-house analysis by GlobalData's team of industry experts.
Global PACS Market Is Expected To Grow At 11% Over The Next Seven Years
The global PACS market is forecast to grow at a CAGR of 11% from 2010 to $5,536m by 2016. Radiology PACS will continue to be the largest sub-segment, and will grow at a 10% CAGR during 2009–2016, driven by replacement sales and government incentives for healthcare IT. Governments in countries such as the US, China, and Canada are providing financial incentives for hospitals and physicians alike to adopt robust healthcare IT infrastructure. In 2009–2016, the Cardio PACS and Other PACS markets are forecast to grow at CAGRs of 15% and 11%, respectively, to reach $1,271m and $825m, respectively.
Financial Government Incentives for Healthcare IT to Drive PACS Adoption by Small Hospitals and Physicians
Over the past decade, governments across the world have recognized the importance of IT in healthcare. There has been growing evidence of the time and the cost efficiencies these systems can bring to an already overstretched healthcare system. Since the IT infrastructure requires a significant amount of funds, governments have stepped up the funding for various IT programs. Since PACS forms a basic level of healthcare IT infrastructure required by hospitals, the financial incentives for IT as a whole are likely to push small hospitals and physicians into investing in PACS. In 2009, the US government dedicated a $19.2 billion stimulus package to healthcare infrastructure and Electronic Health Records (EHR) implementation by both hospitals and physicians under the HITECH Act. It is expected to stimulate increased spending on healthcare IT infrastructure in the next two years. Similarly, European governments have set aside substantial budgets for healthcare IT infrastructure. For instance, through National Programme for Information Technology (NPfIT) in England, the UK spends more money on healthcare IT than any other country in Europe, with $3.5 billion of the EU's total of $11.1 billion annually.
GE Healthcare, Philips, Fujifilm And Agfa Are The Leading Companies In the Global PACS Market
GE Healthcare, Philips Healthcare, FujiFilm and Agfa were the leading companies in the global PACS market in 2009. GE Healthcare was the market leader with a 15% market share, followed by Philips Healthcare (14%). GE Healthcare markets the Centricity brand of enterprise PACS products. The company also recently launched Centricity PACS-IW, a solution customized for small scale installations such as small hospitals and physicians' practices. FujiFilm, Agfa, McKesson, Siemens, Carestream and Fujitsu are the other leading companies with 12%, 11%, 8%, 8%, 5% and 4% market shares, respectively. FujiFilm and Fujitsu are most active in Japan, while Agfa and Siemens have market leadership in Europe. Carestream and McKesson have strong presence in the US PACS market.
Enhanced Diagnostic Clinical Applications and Improved Workflow to Drive the Replacement Market in Europe
A number of technological advances in both clinical applications and workflow management tools are being introduced and have transformed the functionality of PACS from a viewing and storage solution for images to a crucial decision support system. The need for integrated advanced diagnostic and visualization tools for non-radiology departments such as orthopedics, cardiology, oncology and mammography are going to drive technological innovation in the global PACS market. Additionally, a wide array of automation solutions ranging from advanced hanging protocols, intuitive work list management, and advanced volume rendering solutions for Positron Emission Tomography (PET)/Magnetic Resonance Imaging (MRI) scans will significantly improve efficiency and thus save time and costs in a digital environment. New products featuring reporting applications are further going to enhance the functionality of PACS.
About GlobalData
GlobalData is an industry analysis specialist company providing business information products and services.
Our highly qualified team of Analysts, Researchers, and Solution Consultants use proprietary data sources and various tools and techniques to gather, analyze and represent the latest and the most reliable information essential for businesses to sustain a competitive edge.