Mergers, Acquisitions and Reorganizations Projected for the Feed Additives Market in China
19 Jul 2010 • by Natalie Aster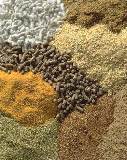 According to the definition provided by the European Commission, feed additives are products used in animal nutrition for purposes of improving the quality of feed and the quality of food of animal origin, or to improve the animals' performance and health. Feed additives are divided by agent: feed amino acids, feed acidifiers, enzymes, feed antibiotics, feed probiotics, and etc.
Strongly influenced by demand for meat and meat products, the worldwide animal feed additives market is expected to reach US$15.4 billion by 2010. Europe, Asia and North America are the leading consumers of animal feed while swine is the largest type of meat produced followed by poultry.
In 2008,
Chinese industrial animal feed production
amounted to 137 million tons with the production of compound feed, concentrated feed and feed additive premix accounting for 77.5%, 18.5% and 4% of the total feed production separately.
In 2009
China feed additives industry
faced great pressure from dropping demand, causing a great number of SMEs stopping operating. China's total feed output, from January to March of 2009, was 25.3 million tones, a decrease of 6.3 percent comparing with the same period of last year.
Presently, there is severe overcapacity in Chinese feed industry with the equipment utilization rate below 50%. Production from the top 10 companies accounts for 27 percent of total output. The Tongwei Group, a major player on the
feed additives market in China
, produces approximately 4.2 million tons of the respective products per year; its output is projected to achieve five million tons by the end of 2010. However, the annual production of one average feed producer is even less than 10,000 tons.
Feed additives enterprises are forced to adjust their strategies (larger scale, more perfect industry chain and complete value chain) to reduce production, sales and management costs for survival. According to international experience, there will be only several hundreds of feed enterprises in China in the future. The competition among
Chinese feed additives enterprises
is transferring from the product competition to the value chain competition as well as from the single feed production to the supply of solutions for numerous raisers. The key factor for success is to provide services with higher value for raisers.
In the following 3-5 years, the feed enterprise number will continue to decrease while the market concentration will be improved, leading to mergers and acquisitions and reorganization in this industry.
Lately Beijing has approved a broad series of tougher food-safety laws following a series of safety scandals that killed Chinese citizens and degraded the international reputation of the country's exports. But given the compilations with implementing laws in China, it's unclear whether and when the legislation will affect food and feed markets.
More information on the Chinese feed additives market may be found in the report
Feed Additives Market in China: Business Report 2010
recently published by TD The Market Publishers, Ltd.