Nowadays Linear Low Density Polyethylene (LLDPE) Widely Replaces LDPE
05 Jul 2010 • by Natalie Aster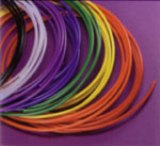 Linear Low Density Polyethylene (LLDPE) established itself as the third major member of the polyethylene business along with LDPE and HDPE.
The LLDPE share of total consumption on the global polyethylene market varies by geographic area based on production capabilities and end-use consumption patterns. The major LLDPE producing regions are the Middle East, the United States, Western Europe, Asia and China. By 2013 the Middle East and Canada will be the largest net exporters of LLDPE. Major net importers will be Western Europe and China.
LG Chem Ltd (Korea), Mitsui Chemical (Japan), Polimeri Europa (Italy) are considered to be the major LLDPE producers.
If we consider, for instance, the European sector within the global LLDPE market, experts point out that its activity has been bolstered by strong export demand, mainly from Asia, while Europe has been flat. Production in Europe was cut back to accommodate weaker domestic demand.
Globally, over 80% of LLDPE goes into film applications such as food and non-food packaging, shrink/stretch film and non-packaging uses. Major growth areas are high clarity packaging, high barrier thin films and 'active' packaging that increases shelf life and enhances flavours.
Nowadays Linear low density polyethylene (LLDPE) replaces its predecessor, low density polyethylene (LDPE), for many applications or is used in blends with LDPE. LLDPE has higher tensile strength and higher impact and puncture resistance than LDPE. It is very flexible and elongates under stress. LLDPE has unique theoretical or melt flow properties. LLDPE is less shear sensitive because of its narrower molecular weight distribution and shorter chain branching. It can be used to make thinner films, with better environmental stress cracking resistance. It shows high resistance to chemicals, ultraviolet radiation and good electrical properties. However it is not as easy to process as LDPE, has lower gloss, and narrower range for heat sealing.
Each region is at a different stage of LLDPE penetration. Replacement rate in Canada is among the highest worldwide (74%), while in China LLDPE is still on its way to enter traditional LDPE applications. LLDPE penetration in China is supported by a preferential import tariff that is lower than the one for LDPE.
The appearance of new catalysts on the LLDPE market is projected to enable LLDPE to penetrate new non-polyethylene markets such as metals, paper, glass and PVC. Consumption of metallocene catalyst-based resins has been growing at 15-20%/year in North America and Europe with growth forecast to continue at a similar pace.
More information on Linear Low Density Polyethylene market may be found in the report Linear Low Density Polyethylene (LLDPE) Market Outlook 2010 recently published by TD The Market Publishers, Ltd.
Source: MarketPublishers, Ltd.