Engineering Plastics - A Global Market Overview
26 May 2010 • by Natalie Aster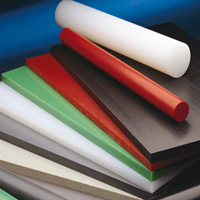 The worldwide market for engineering plastics is projected to reach about US$17.5 billion by 2015 from an estimated US$6.9 billion in 2005, growing at a Compounded Annual Growth Rate (CAGR) of 9.8% during the analysis period, 2005-2015.
Stable growth and continuous development of global economy and the science & technology during the past couple of decades has raised rigorous requirement for the performance of materials. Engineering plastics become the area of focus for the development of new chemical materials, as the traditional material no longer caters the needs of current applications. Engineering plastics, in current modern life, are an essential material and finding its widespread applications in each and every sector of global economy.
A new study "Engineering Plastics - A Global Market Overview" reviews, analyzes and projects the global market for Engineering Plastics for the period 2006-2016.
Key Trends
The demand for Engineering Plastics (EPs) has increased and is expected to increase further due to several reasons. For one, the electrical and electronic appliance which uses EPs has recorded enormous growth in the recent past, EPs are being used more in the large motor vehicles and the necessity to replace……….
Biodegradable polymer products are proving to be stiff competitors to once ubiquitous thermoplastic polymers, apart from being ecofriendly. The producers of biodegradable polymers are venturing into hitherto untried zones such electronic products and the market is expected to…
The processors of resins are facing a dilemma. There is a good demand for the product but at the same time they have to fight against the rising prices of crude oil and natural gas form which these resins are extracted……….
Product Segments
Acrylonitrile-Butadiene-Styrene (ABS);
Polycarbonate;
Polyamides;
Fluoropolymers;
Thermoplastic Polyesters;
Polyacetal;
Polysulfones;
Polyphenylene Sulfide/Oxide;
Polyketones;
Polyimides.
Studied Companies
The report covers the profiles of 60 key market players out of which 33 are the major global players. The region wise break-up of major players: The United States – 20; Japan – 9; Europe – 17; China – 5; Asia-Pacific – 5; and Rest of World – 4. The report also provides the listing of the companies engaged in research, technology development, manufacturing and the supply of engineering plastics. The global list covers addresses, contact numbers and the website addresses of 469 companies (3M, Arkema, Asahi Glass, BASF, Celanese, Chevron Philips, DuPont, Eastman Kodak, GE Plastics, Rhodia, Royal DSM , etc.)
To order the report or ask for a free sample, please contact ps@marketpublishers.com
Source: MarketPublishers, Ltd.