Cord Blood Stem Cells - A Global Market Overview
24 May 2010 • by Natalie Aster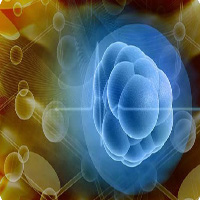 Global cord blood stem cells market for 2010 is estimated at about US$4.5 billion. The market is further projected to register a robust CAGR of 27.3% during the period 2006-2015 to reach US$15 billion by 2015.
Umbilical cord and placenta, once considered medical waste are emerged to be a valuable source of stem cells. The cord blood stem cells show the potential to treat the fatal diseases such as leukemia, cardiac attacks and debilitating diseases including Alzheimer's and Parkinson's. Cord blood stem cells are also widely used in therapies such as blood disorders, bone and tissue engineering, dermatology and diabetes.
A new study "Cord Blood Stem Cells - A Global Market Overview" reviews, analyzes and projects the global market for Cord Blood Stem Cells for the period 2006-2015.
Key Trends
Stem cells from umbilical cord blood may be used to build new heart valves to be implanted in children with congenital heart problems. So far in infants with faulty heart which cannot be surgically treated the options were to use donated human organs, artificial materials, or replacement from animal tissue. If something living and functional from one's own body is used it will not have the problem of……….
"Family Cord Blood Banking Act" changes the hitherto followed IRS code and provides tax incentives and allow payment for umbilical cord blood banking through Medical expenses tax deduction, Health Savings Account (HSA), Flexible Spending Accounts (FSA), Health Reimbursement Arrangements (HRS) and Medical savings Account to those families who choose……….
The statistics on umbilical cord transplant reveals an upward trend and this is due to the success of research in cord blood, tests and transplant procedures. This reiterates the fact that umbilical cord transplant has been useful in providing treatments to many diseases and many people are opting for this treatment. The current status is that cord blood and stem cells is used for treating patients of……….
The cord blood stem cells are capable of migrating to the injured cardiac tissue; improve blood flow, vascular function and the overall heart function. Nutrients and oxygen has to the brought to the part of the damaged heart via the blood to help in recovery. The volume of blood should be high which is where the cord stem blood cells come to the rescue as these cells are capable of giving rise to vascular endothelial like cells which……….
Studied Companies
The report covers the profiles of 63 key market players out of which 47 are the major global players. The region wise break-up of major players: North America – 33; Europe – 10; Asia-Pacific – 15; and Rest of World – 5. The report also provides the listing of the companies engaged in collection, processing and banking of cord blood stem cells. This list also includes the companies engaged in the treatment of deadly diseases using CB stem cells. The global list covers the addresses, contact numbers and the website addresses of 219 private and 75 public cord blood banks.
To order the report or ask for a free sample, please contact ps@marketpublishers.com
Source: MarketPublishers, Ltd.