Hemophilia – Drug Pipeline Analysis and Market Forecasts to 2016
10 Jun 2010 • by Natalie Aster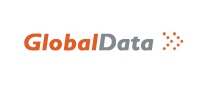 GlobalData, the industry analysis specialist, has released its latest research, "Hemophilia – Drug Pipeline Analysis and Market Forecasts to 2016" which provides key data, information and analysis on the osteoporosis market. The report provides a comprehensive overview of the annualized market data from 2001 to 2009, and forecasts for seven years to 2016. The research also includes a market characterization, opportunities, the unmet needs associated with osteoporosis, a competitive assessment, profiles of the major marketed products and promising drugs in the pipeline, an overview of the discontinued projects, implications for the future market competition, and the key players in the osteoporosis market.
The Hemophilia Therapeutics Market is Forecast to Show Slow Growth to 2016
GlobalData's analysis suggests that the global hemophilia market was valued at $6.5 billion in 2009. This slow growth is primarily attributed to a low diagnosis rate and the high price of therapy. The safety and efficacy profiles of the existing therapies are moderate. The major treatments for hemophilia A include recombinant factor VIII drugs such as NovoSeven, Kogenate, Advate, ReFacto, Xyntha, Feiba and others for severe hemophilia cases. For mild to moderate hemophilia cases, DDAVP (desmopressin), which stimulates the release of factor VIII and also increases the level of proteins in the blood, is used. For hemophilia B, the most widely used branded drug is BeneFIX from Baxter Laboratories. BeneFIX is a clotting factor IX.
Current Treatment Options are Moderately Successful in Meeting Market Demand
GlobalData suggests that the hemophilia therapeutics market has moderate unmet needs in terms of both safety and efficacy. The majority of the drugs available in the market belong to the substitution of coagulation factor VIII drug class. NovoSeven, Xyntha and Kogenate FS are the main drugs available to treat hemophilia. Kogenate FS has been proved highly efficacious while NovoSeven has shown the least side effects. Kogenate FS is the only FDA-approved drug which increases clotting factor VIII.
Poor Diagnosis of the Disease is a Major Barrier for the Hemophilia Market
The incidence of hemophilia is considered to be underestimated. Indeed, patients may be seen by several specialists and undergo dangerous investigations and interventions before the correct diagnosis is made. Most of the old aged patients with acquired hemophilia are associated with autoimmune diseases or cancer. Apart from misdiagnoses, acquired hemophilia may be underdiagnosed as many cases of clinically silent low titer inhibitors may be unrecognized unless patients undergo surgery or trauma. Hence the low diagnosis rate is major barrier in the hemophilia market.
Strong Pipeline Candidates are Expected to Intensify Future Competition
The hemophilia therapeutics developmental pipeline is strong with about 13 molecules in various phases of clinical development. Most of the molecules in clinical development are first-in-class or me-too. There are two first-in-class molecules in Phase III while there is only one molecule in Phase II. There are two first-in-class molecules in Phase I. There are five me-too molecules over all the phases of clinical development. Phase III contains only one me-too molecule. These molecules include substitution of coagulation factor VIII, thrombin generation and plasma-derived FVIII. Phase II consists of three molecules out of which two are me-too molecules.
About GlobalData
GlobalData is an industry analysis specialist company providing business information products and services.
Our highly qualified team of Analysts, Researchers, and Solution Consultants use proprietary data sources and various tools and techniques to gather, analyze and represent the latest and the most reliable information essential for businesses to sustain a competitive edge.