Textiles Intelligence Predicts a Bright Future for Personal Protective Clothing Incorporating Emerging Technologies and Materials
14 May 2010 • by Natalie Aster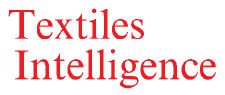 According to a new report "Personal Protective Clothing: Ensuring Worker Safety", there is a bright future for personal protective clothing and other personal protective equipment (PPE) -- especially products which incorporate emerging technologies and materials such as nanotechnology, smart technology and hybrid materials.

Much PPE is expensive relative to ordinary workwear -- because, by necessity, it is more sophisticated in terms of materials used and technologies employed. But PPE also provides cost benefits in the form of reducing the number of work-related injuries or illnesses and their associate costs.

In fact, the Occupational Safety and Health Administration (OSHA) in the USA estimates that about US$4 are saved for every US$1 spent on an effective health and safety programme.

PPE also provides benefits by saving lives. According to the International Labour Organization (ILO), more than 2 million people worldwide die of work-related accidents and diseases each year. Furthermore, this figure could represent a vast underestimate because of poor reporting in some countries.

People who work in industries such as construction, manufacturing and agriculture are routinely exposed to potentially harmful situations or hazards. These hazards may be physical -- such as moving objects, flying sparks, fluctuating temperatures, fire, electrical connections or sharp edges. They may also be health related -- such as harmful dusts, chemicals or radiation.

The death toll from work related accidents and diseases is particularly high in developing countries where relatively large numbers of people are engaged in hazardous activities such as agriculture, construction and mining.

In China, which has the largest labour market in the world, the growth prospects for personal protective equipment (PPE) are particularly healthy. China aims to catch up with more modern, industrialised countries, and is developing standards and a cohesive regulatory framework for employee health and safety.

Rapid industrialization in China has paved the way for more widespread use of PPE, and further growth is expected in the country as supply and demand continue to grow at a robust pace. And this can only accelerate as the world recovers from recession.

Globally, there will continue to be a large market for PPE, not least because PPE usage is not optional. Moreover, the global PPE market should rise as economic conditions improve. Demand will be further underpinned by additional legislation and toughening regulations.

"Personal Protective Clothing: Ensuring Worker Safety" was published by the global business information company Textiles Intelligence in issue No 32 of Performance Apparel Markets.