Insurance is the most lucrative business in the USA
23 Apr 2010 • by Natalie Aster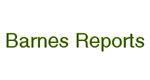 According to research made annually by Barnes Reports, profits of insurers will grow by an average of 9-10% a year by 2008. The policy sales volume rose from $640 billion in 2004 to about $760 billion last year, Barnes Reports says. The prospects for insurance industry seem bright: this year will generate roughly $842 billion, to be followed by over $920 billion next year.

Commercial banks earn a second-place ranking with respect to profits made. Their profit rise by an average of 3.5% a year from $580 billion in 2006 to $600 billion in 2007 ($622 billion is expected in 2008).

The sales of petroleum products will be among the fastest growing sectors of the US domestic market (13% growth rate). According to Barnes Reports, the sales volume will increase twofold between 2004 and 2008 to reach $400 billion.

Sales of pharmaceuticals leap by 10% a year. Revenues from pharmaceuticals sales (in terms of money) on the domestic market will rise from $150 billion in 2006 to $190 billion in 2008.

The slump in the electrical industry makes domestic market capacity in this sector to shrink by 5% a year.

Apart from that, Barnes Reports reveals decrease in the number of enterprises and the total number of personnel.

The 2007 U.S. Industry & Market Outlook report is the leading annual publication that describes over 120 major U.S. industries and 500+ minor industries. Featuring 5-year trend establishments and sales totals, the Outlook report provides the most current and accurate estimates of the size of the largest manufacturing, retail, wholesale and services industries in the United States.


Marina Kulikova

Neither these materials nor any part of them may be quoted, reprinted, transmitted or reproduced in any form or by any means, without providing reference to "Market Publishers Ltd" and indicating the link to http://www.MarketPublishers.com.
© http://www.MarketPublishers.com 2007.