Global Heart Valve Market 2008-2012
12 Feb 2010 • by Natalie Aster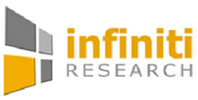 The lifestyle changes and, especially dietary habits, are leading to an increase in the incidences of cardiovascular diseases. These increasing incidences of cardiovascular diseases are one of the growth drivers of Heart Valves.
TechNavio Insights announces this week the release of the report
'Global Heart Valve Market 2008-2012'
.
According to TechNavio, the global market for Heart Valves is expected to reach $2,114.5 million by 2012, from $1,540.0 million in 2008; thus, growing at a CAGR of 8.2 percent over the forecast period.
'The Heart Valves market is witnessing a growth especially in countries such as Brazil, Mexico, China, India, Eastern European nations, and a consolidation, with the major players in the market acquiring the smaller ones,' says a TechNavio expert
The report by TechNavio Insights forecasts the size of the global heart valve market over the period 2008-2012. It segments the market into three geographic regions: Americas, APAC and EMEA, and discusses the key market trends, drivers and challenges of the global heart valve market, profiling some of the key vendors of this industry.