China medical equipment market to grow due strong government initiatives, finds Netscribes
09 Feb 2010 • by Natalie Aster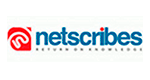 Netscribes (India) Pvt. Ltd., a knowledge consulting solutions company, announces the launch of its
Medical Equipment Market in China 2010
report covering an industry which is expected to witness strong growth. China is the third largest player in the global medical equipment market. Major government initiatives have been implemented towards developing the market. Domestic manufactures have been focusing on producing low-end products which has led to a strong export market. The import market is driven by the demand for technologically advanced equipment.
The report begins with an introduction to the global medical equipment market and includes figures for the market size and growth, segmentation of the global pharmaceutical market and the market share of major countries. An overview of China's medical equipment market has been provided including data for the market size and growth as well as the segmentation in the medical market. Major segments in China's medical equipment market have also been highlighted.
The characteristics of the market have been analyzed and include – growing demand due to a large and ageing population, increasing healthcare provisions, technologically advanced products driving imports, cost efficiency leading to large scale exports, strategy adopted by players and lack of health insurance. The government regulations highlighted are definition, classification and standards in China's medical equipment market, tests required in order to obtain an import license and the process for obtaining an import license. The major government programmes and investments have been discussed including development of healthcare services, improvements to medical device supervision and administration, and investment in research and development activities.
Competition section profiles the major domestic and foreign players in the market. The section contains a snapshot of the corporations' financial performance and business highlights, providing an insight into the existing competitive scenario.