Water purifier market in India is expected to grow significantly in near future, finds Netscribes
01 Feb 2010 • by Natalie Aster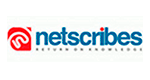 Netscribes (India) Pvt. Ltd., launches Water Purifier Market in India 2010 report covering the Indian Consumer Durables Industry. It is a part of Netscribes' Consumer Durables Industry Series reports.
Netscribes (India) Pvt. Ltd., a knowledge consulting solutions company, announces the launch of its report
Water Purifier Market in India 2010
. The industry is growing at 40% per annum.
The report begins with an overview of the market including the market size, growth segment share, and revenue split between organized and unorganized sectors. The drivers include scarcity of clean drinking water, low penetration of water purifiers, increasing urbanization and water borne diseases while challenges faced are the lack of standards and low awareness levels. The report also highlights the future trends in the market namely tie-ups for enhancing distribution, increasing product portfolio and rural expansion. Competitive landscape identifies major players in the market. Finally, key developments in water purifiers market have also been mentioned.
About Netscribes (India) Pvt. Ltd.
Netscribes is a pioneering knowledge consulting and solutions firm with clientele across the globe. The company's expertise spans areas of investment & business research, business & corporate intelligence, publishing services and customized knowledge database creation. At its core lies a true value proposition that draws upon a vast knowledge base.