Rising user base and technological development driving online gaming in China, finds Netscribes
30 Nov 2009 • by Natalie Aster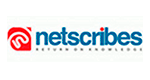 Rising user base and technological development driving online gaming in China, finds Netscribes
Netscribes (India) Pvt. Ltd., launches its Online Gaming in China report covering an industry with strong growth potential. Competitive scenario leading to technological innovations is expected to boost the online gaming market.
Mumbai, India – November 27, 2009 – Netscribes (India) Pvt. Ltd., a knowledge consulting solutions company, announces the launch of its Online Gaming – China report covering an industry expected to grow dynamically. Major demand from domestic and international gamers will attract investments in the sector. Players have been adopting various business models and are launching a wide spectrum of games towards capitalizing on the market.
The report begins with an overview of the global video games market with emphasis on the Asia-pacific region. It introduces China's online gaming market including market size and growth figures coupled with the forecasted increase in user base. The various business models pursued by establishments coupled with the range of games offered to the consumers have been highlighted.
The drivers and challenges explain the factors influencing growth of the industry including growth in broadband subscribers, steady rise in computers purchased, large number of consumers being drawn to online gaming, growing revenues from advertisements, growth in mobile internet users and large demand from the export market. The key challenges identified encompass the cumbersome market entry procedure, protectionist approach adopted by the government, online gaming segment fraught with cyber criminals, low internet penetration level and introduction of the anti-game addiction programme.
Key characteristics of the market has been highlighted covering the growth in pre-paid gaming cards, government clamping down on online games content, focus on research and development, branding taking priority among players in the market, players competing in the international market and operators non-compliant with virtual currency regulations.
Competition section profiles the major players in the market. The section contains a snapshot of their corporation, financial performance and business highlights, providing an insight into the existing competitive scenario.