Titanium dioxide market grows at a rate of 5-8% per year
08 Nov 2009 • by Natalie Aster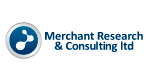 According to "Merchant Research & Consulting, Ltd." (UK) consulting agency, global annual titanium dioxide and ferrotitanium sales amount to about $9bn. Titanium dioxide price is around $2000/mt. Global demand for titanium dioxide has significantly grown despite the price spike of the last years. The current demand growth rate will persist as titanium dioxide application areas continue to expand on many markets. The five firms, Dupont, Millennium Chemicals (subsidiary of Lyondell Chemical), Kerr McGee, Huntsman Tioxide, and Kronos, account for about 75% of the global titanium dioxide production. Major suppliers of the feedstock for titanium dioxide production are the following companies: Iluka Resources, Richard's Bay Minerals (South Africa), and Rio Tinto (Canada and South Africa). The long-term outlook for titanium dioxide sector remains bright. Undoubtedly, the use of titanium dioxide in the paint and varnish industry will not decline in the coming years. The efficiency of the technologies that can diminish titanium dioxide consumption in paint/varnish compositions is limited, while paint and varnish consumers will not agree to purchase products of poorer quality. As you purchase our market research report, you will be able to obtain the information on the following issues:
key trends of the titanium dioxide and ilmenite market;
production capacities of world major titanium dioxide producers and the expansion prospects;
prices for titanium-containing materials;
latest companies news.