Foreign brewers eyeing the Indian beer market which is largely untapped, finds Netscribes' report
24 Sep 2009 • by Natalie Aster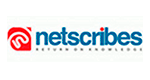 Netscribes (India) Pvt. Ltd. launches its Beer market - India report covering the emerging international brands and new breweries in India. The report is part of Netscribes' Food and Beverage Industry series.
Netscribes (India) Pvt. Ltd., a knowledge consulting solutions company, announces the launch of its report –
Beer market in India
. The Indian beer market is expected to flourish as new breweries and international brands are planning to enter this largely untapped market. The market for premium beer segment is growing with changing lifestyles of the urban youth.
The report provides a snapshot of the beer market in India, including an introduction to the different categories of beer. It provides an overview of the beer market size and forecast, market share of the various beer segments, and geographic overview along with a region-wise split in India. Key drivers of the market are highlighted and major issues/challenges hindering growth are also covered. Current trends in the beer market are discussed in a separate section. Competitive landscape provides the market share of major players and also provides a brief profile of players including details of their brands and future plans.