Unlocking the Potential of Stevia: Market Insights & Emerging Trends
22 May 2023 • by Natalie Aster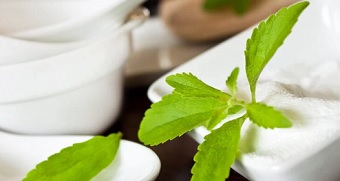 The global stevia market is rapidly evolving, propelled by growing consumer interest in healthy, natural, and low-calorie sweeteners. Over the past few years, the industry has witnessed an array of exciting dynamics and transformative trends, making it a space of keen interest for market participants and potential investors.
Emergence of Stevia as a Leading Natural Sweetener
Stevia, derived from the leaves of the Stevia Rebaudiana plant, is swiftly gaining traction as a healthy alternative to sugar and synthetic sweeteners. With zero calories, a low glycemic index, and the ability to assist in regulating blood sugar levels, stevia has emerged as a preferred natural sweetener worldwide.
Stevia Market Growth Drivers
Several factors are fueling the rise of stevia in the global market. Key among these is the escalating health consciousness among consumers. The alarming rise in obesity and diabetes worldwide has prompted individuals to shift towards healthier dietary choices, with stevia being a major beneficiary of this trend.
Additionally, governments and health organizations encouraging reduced sugar consumption have sparked a growing demand for natural sweeteners. Innovations in stevia extraction and processing technology have also played a critical role in improving the taste and texture profile, further bolstering its acceptance.
Stevia in Food & Beverage Industry
The application of stevia is not confined to home use. It has become a sweetening mainstay in the food and beverage industry. From soft drinks, juices, and teas to baked goods, sauces, and confectionery, the use of stevia as a key ingredient is expanding.
Moreover, with the emergence of organic and clean-label trends, stevia's role has been amplified in the food and beverage industry. Its plant-based origin and natural processing resonate well with the growing consumer demand for transparency and sustainability in their food choices.
Emerging Markets for Stevia
While North America and Europe have been traditional strongholds of the stevia market, Asia-Pacific is showcasing rapid growth. The region's high incidence of diabetes and obesity, combined with growing disposable incomes and awareness, is providing fertile ground for stevia's expansion. Latin America, being the native region of the stevia plant, also holds a significant market share.
Future Trends in Stevia Market
Looking ahead, stevia's growth trajectory is likely to remain robust. The advent of high-purity stevia, offering improved taste with minimal aftertaste, is expected to unlock new opportunities for the market. Additionally, the rise of novel applications in skincare and pharmaceuticals will further spur the market growth.
Challenges & Opportunities
Like any industry, the stevia market faces its share of challenges. Regulatory hurdles, variability in stevia quality, and competition from other natural sweeteners are some issues to navigate. However, these challenges also present opportunities for innovation, market differentiation, and expansion into untapped segments.
Bottom Line:
The global stevia market is experiencing dynamic changes and evolving trends. By keeping a close watch on these market movements, businesses can harness opportunities, overcome challenges, and align themselves with the future of the stevia market.
Product Details:
Stevia: By Form (Stevia Leaves, Dry Extract, and Liquid Extract), By Application (Food & Beverages, Tabletop Sweeteners, Pharmaceuticals, and Others) And Region – Global Analysis of Market Size, Share & Trends for 2019–2020 And Forecasts To 2031
Published: May 2023
Pages: 416
Price: US$ 4,950.00
A full collection of in-demand research studies featuring the stevia market available at MarketPublishers.com can be found on this page.
CONTACTS
The Market Publishers, Ltd.
Natalie Aster
Tel: +44 208 144 6009
Fax: +44 207 900 3970
[email protected]
MarketPublishers.com