Cutting-Edge Studies on Cybersecurity Market
20 Dec 2022 • by Natalie Aster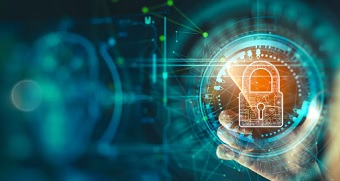 LONDON – Market Publishers is pleased to announce that our collection of research reports featuring the cybersecurity market has been recently replenished with a lot of cutting-edge studies from our research partners. Here is a selection of the most in-demand latest reports on the cybersecurity market available at MarketPublishers.com:
Cybersecurity Insurance Market
The world's cybersecurity insurance market is expected to exhibit incremental growth with an anticipated CAGR of almost 17.2% between 2022 and 2028. The financial segment is predicted to maintain the dominant share of the global cybersecurity insurance market during the forecast period. North America is anticipated to remain the leading revenue generator in the global cybersecurity insurance market through 2028…
The world's cybersecurity market is anticipated to amount to USD 300 billion in value terms by 2027, expanding at a CAGR of 11.2% in the next 5 years. The major market growth engines include the surging demand for network security and privacy, rising adoption of cloud computing, increasing need for digital transformation in the telecommunication industry, growing frequency of cyberattacks, and rising number of regulations for information security. North America is expected to maintain the dominant share of the global cybersecurity market during the forecast period, whilst the Asia-Pacific market is projected to exhibit the highest growth rates…
Passwordless Authentication Market
The value of the global passwordless authentication market is anticipated to amount to USD 21.2 billion by 2027, increasing at an impressive CAGR of 26.2% in the next 5 years. The demand for passwordless authentication solutions is spurred by such benefits as a lower overall cost of ownership, robust security with fewer breaches, and enhanced user experiences. However, the higher cost of deployment and reluctance to move from a traditional password-based approach may hinder the market growth to some extent…
Presently, adaptive security solutions find applications across a wide range of industries, including financial services, banking, insurance, telecommunications, IT, and manufacturing, among others. The increasing incidence of cybersecurity breaches and data thefts worldwide acts as the major growth engine of the adaptive security market. Furthermore, there is also a strong demand for virtualized, adaptive, service-oriented, model-driven and contextual network security solutions among medium and large-scale organizations to prevent data and financial losses. The global adaptive security market crossed the USD 7.6 billion mark in value terms in 2021 and is projected to amount to USD 18.5 billion by the year 2027, increasing at a CAGR of over 15% in the next 5 years…
The world's cyber security market is expected to increase at a CAGR of 7.54% through 2026, propelled by surging cybercrime rates, robust digitalization, a growing number of cyber security regulations, the rapid evolution of IoT devices, an upsurge in web traffic, increasing number of tech startups, and booming e-commerce sales. Meantime, such factors as certain concerns associated with complexities of network infrastructure and strong reliance on traditional authentication methods will likely emerge as the major market growth challenges during the forecast period. North America is poised to remain the leading regional market for cybersecurity during 2022-2027…
In the wake of rising cases of cyber threat, increasing vulnerability of Wi-Fi networks to security threats, soaring penetration of IoT, growing concerns regarding data protection, and the increasing adoption of connected devices, the world's market for artificial intelligence (AI) in cybersecurity is expected to demonstrate impressive growth with an anticipated CAGR of over 21% during 2023-2028. The value of this market is slated to exceed USD 60.5 billion by the year 2028. Asia-Pacific is predicted to emerge as the fastest-growing regional market for AI in cybersecurity, driven by the strong demand for cybersecurity solutions from SMEs and large enterprises in the region along with high adoption rates of advanced technologies, such as IoT, cloud computing, and big data analytics…
Many other in-demand research studies on the cybersecurity industry can be found with the use of the search form.