In-Demand Latest Reports on Beverages Market
11 Oct 2022 • by Natalie Aster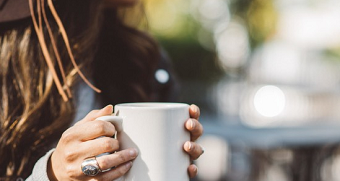 LONDON – Market Publishers informs that many new in-demand research studies covering different sectors of the beverages market have been recently uploaded to MarketPublishers.com. Our experts have identified the most popular latest reports featuring the beverages market available on our website:
The global market for yogurt and probiotic drinks is poised to see robust growth at a CAGR of 9.7% over 2022-2030, driven by the soaring trend of healthy nutrition coupled with rising awareness of the health benefits of these beverages. The probiotic drinks segment grabbed the largest share of the overall market in 2021 and is expected to register the highest growth rates in the next 7 years. North America was the leading regional market for yogurt and probiotic drinks in 2021 and is slated to maintain the top position through 2030, majorly due to the increased consumer awareness regarding lifestyle disorders and the resultant shift towards healthier alternatives…
The world's market for plant-based beverages is slated for robust growth at a CAGR of 12.7% between 2022 and 2030 and is poised to cross the USD 71.8 billion mark in terms of value by the end of the forecast period. Some of the key factors expected to bolster the market growth include the soaring trend of veganism, new product launches, mounting demand for organically processed beverages, rising government support for organic agriculture, and enhancing health consciousness among consumers. The coconut-based beverages sector is expected to demonstrate the highest growth rates during the forecast period. Geographically, Asia-Pacific is projected to command the biggest share of the global plant-based beverages market in the next 8 years…
The world's coffee market crossed USD 107.9 billion in value terms last year. The market is anticipated to expand at a 7.6% CAGR between 2022 and 2027, spurred by the soaring home consumption across the globe, rapid urbanization, growing e-commerce retail sales, and rising disposable incomes of consumers. The global coffee production volume is poised to reach 203.88 million 60kg-bags by the year 2027, meantime the global consumption volume is set to total around 194.99 million 60kg-bags. The Arabica segment commanded the major share of the overall coffee market in 2021, majorly due to the less caffeine content and sweeter taste of this coffee bean type. However, the Robusta segment is slated for impressive growth during 2022-2027, driven by the soaring popularity among the working population worldwide…
Many other insightful research studies covering different sectors of the beverages market can be found in this Market Publishers' catalogue.