Top 3 August Reports on Alcoholic Beverages Market
24 Aug 2022 • by Natalie Aster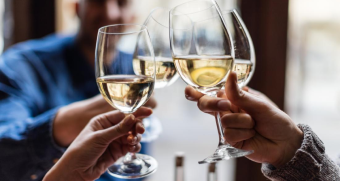 LONDON – Market Publishers is pleased to inform that a lot of cutting-edge research studies covering the alcoholic beverages market have been recently added to our website. These new studies offer updated information on the examined markets' performance and dynamics, discuss prevailing and emerging market trends, outline the major growth challenges and drivers, touch upon the competitive landscape, outline future growth prospects, uncover future short-term and long-term forecasts, and provide other vital information on the development of the examined markets. Here are the top 3 August reports covering the alcoholic beverages market available at MarketPublishers.com:
The worldwide brandy market was evaluated at USD 23.7 billion in the year 2021. The on-premises consumption of brandy around the world has been considerably affected by the imposition of lockdowns by governments of several countries and temporary closure of restaurants and bars in the wake of the COVID-19 pandemic. However, the global brandy market is slated to maintain healthy growth at a CAGR of 5.77% between 2022 and 2027 to amount to USD 33.4 billion by the end of the forecast period. The major growth drivers of the global brandy market include the rising adoption of cocktail culture, increasing trend of socializing at restaurants and bars (especially among young individuals), growing premiumization trend in the food and beverage (F&B) industry, escalating preference for gourmet cooking, and expanding food tourism and culinary services…
The global honey wine market is poised to maintain a steady growth pace between 2022 and 2028, supported by the increasing demand, rising disposable incomes of consumers, and growing number of restaurants, cafes, and other food chains. Besides, the soaring popularity of western culture and changing lifestyles are poised to boost the honey wine market growth in the coming years. In addition, enhancing awareness of the brands and growing initiatives by the major market players will also add to the market growth. Meantime, rising concerns regarding hazardous effects on human health associated with the overconsumption of honey wine may hinder the market growth over 2022-2028. Europe is expected to remain the leading regional market for honey wine during the forecast period…
Fueled by the increased demand for high-end drinks along with the soaring popularity of cocktail culture, the global premium spirits market has exhibited sustainable growth in recent years and reached the value of USD 130.91 billion last year. This market is anticipated to continue expanding in the next 5 years, registering a CAGR of 10.3%. Millennials make up the biggest consumer group in the premium spirits market (this generation has significant purchasing power and is of legal drinking age), and this trend is poised to continue in the next 5 years. Geographically, Asia-Pacific commands the largest volume share of the global premium spirits market and is poised to stay in the lead during 2022-2028…
More reports featuring the global alcoholic beverages market can be found in this Market Publishers' catalogue.