3 Most Popular Latest Reports on Aviation Market
15 Jul 2022 • by Natalie Aster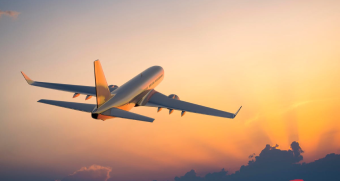 LONDON – Market Publishers is pleased to inform that many novel research studies covering various sectors of the aviation industry have been recently uploaded to our website. Our specialists have prepared a selection of the 3 most popular research studies covering the aviation industry, which were recently published at MarketPublishers.com:
In 2021, the global aviation maintenance, repair, and overhaul (MRO) market reached USD 71.82 billion in value terms. Supported by the mounting demand for air travel for business and pleasure, ongoing technological innovations, and increasing digitalization in aviation MRO, the world's aviation MRO market is anticipated to register growth at a 6.3% CAGR during 2022-2026 and is set to come to a vale of SD 106.64 billion by the end of the forecast period. Among product type segments, the engine maintenance segment grabbed the largest share of the overall aviation maintenance market in 2021; the rapid fleet expansion plans of airlines and military forces are expected to boost the aircraft engine MRO segment even further…
The value of the global business jets market is projected to increase from USD 30.1 billion in 2022 to come to USD 41.8 billion by the year 2030, expanding at a CAGR of 4.2% in the next 8 years. Growth in this market will likely be supported by the mounting demand for improved passenger experience and the ongoing replacement of old aircraft fleets. Meantime, such challenges as complex product certification procedures and uncertainties associated with orders may hinder the market growth during the forecast period. The light aircraft type segment is anticipated to exhibit the highest CAGR between 2022 and 2030, supported by the strong demand for intercity travel. Geographically, North America is poised to hold the dominant share of the global business jets market during 2022-2030…
The global market for aircraft engines crossed the value of USD 96.7 billion last year and is slated for healthy growth at a CAGR of 9.2% between 2022 and 2027. In 2027, the value of the world's aircraft engines market is expected to exceed USD 166.8 billion. The expanding tourism industry and increasing demand for commercial aircraft will likely act as the major growth drivers of the aircraft engines market in the next 5 years. Furthermore, ongoing technological advancements and surging demand for fuel-efficient, high-performance aircraft engines are the other crucial factors expected to boost the global aircraft engine market in the coming years. Besides, the rising expenditure capacity of consumers and high preference for comfort and convenience while traveling are poised to impact the aircraft demand worldwide…
Many other in-demand topical research reports can be found in the Aviation & Aerospace Market Reports Catalogue.