Food and Beverage Market Research Reports
21 Jun 2022 • by Natalie Aster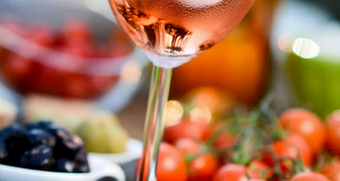 The food and beverage industry globally has experienced a significant growth over the past few years. This is majorly attributed to the industry's strong developments and innovations, which have further enhanced and strengthened consumption and spending. There has been a marked movement in consumer preferences and demands, which is further indicated by a drive towards premiumization and customization. Manufacturers of a number of food and beverage products are now looking at creating differentiated products, whereby consumer preferences are being accounted for, to create new market opportunities.
Furthermore, there is a clear shift in food consumption patterns from unprocessed foods to processed and ultra-processed foods. Hectic lifestyles in developed nations have led to a declining trend of cooking and a growing trend of snacking. Consumers are nowadays more inclined to buying processed foods such as bread & cereals, frozen & packaged meals, and processed meat & fish. This has resulted in the growing demand for various types of convenience foods, which, in turn, is expected to drive the consumption volumes of food processing ingredients in the food & beverage industry.
Similarly, there are various other factors also affecting the consumer choice of food & beverage products, including their preference for clean label products. Clean label products are products that are free from GMOs, synthetic ingredients, and allergens and are natural and organic. The trend of clean label is gaining global significance, especially in North America and Europe, with markets in emerging regions such as Asia Pacific, South America, and the Rest of the World, experiencing a steady rise in demand. Consumers are increasingly becoming more aware of the ill-effects of the usage of artificial ingredients. The rising consumer demand for clean label products and the industrial response to these demands can be well depicted from the growing market for these products, further affected by a number of product launches of the product type, in various sub-categories of food in 2015.
The new publications:
Bone & Joint Health Supplements Market by Type (Vitamin D, Vitamin K, Calcium, Collagen, Omega 3-Fatty Acid, Glucosamine-Chondroitin), Distribution Channels, Form (Tablets, Capsules, Liquid, Powder), Target Consumers and Region - Global Forecast to 2027
The global bone and joint health supplements market is estimated to be valued at USD 11.7 billion in 2022. It is projected to reach USD 17.6 billion by 2027, recording a CAGR of 8.5% during the forecast period. The global market is expected to grow due to the growing demand for nutritional supplements such as vitamin D, calcium etc. Several innovations in the nutritional supplements sector have been fueling the demand for bone & joint health supplements, and manufacturers have been exploring the multifunctional properties of these products. Technological advancements have also helped widen the application of bone and joint health supplements across different industries.
Key Market Players
The key players in this market include Bayer AG(Germany), Procter & Gamble (US), Amway (US), Basf SE (Germany) and Archer Daniels Midland (US).
Dairy Alternatives Market by Source (Soy, Almond, Coconut, Oats, Rice, Hemp), Application (Milk, Yogurt, Ice creams, Cheese, Creamers), Distribution Channel (Supermarkets, Health Food Stores, Pharmacies), Formulation and Region - Forecast to 2027
The global dairy alternatives market is estimated to be valued at USD 27.3 billion in 2022 and is projected to reach USD 44.8 billion by 2027, recording a CAGR of 10.4%, in terms of value. Dairy alternatives are used in food & beverages that are dairy-free or do not contain lactose. These food products are especially suitable for lactose-intolerant consumers. Globally, the health benefits of dairy alternatives have led to their large-scale adoption in numerous applications. Changing lifestyles, growing health awareness, increasing instances of lactose allergies, and growing application sectors are some factors driving the growth of the market.
Key Market Players:
Key players in this market include Danone North America Public Benefit Corporation (US), The Hain Celestial Group, Inc. (US), Blue Diamond Growers (US), SunOpta (Canada), Sanitarium (New Zealand), Freedom Foods Group Limited (Australia), Eden Foods, Inc. (US), Nutriops, S.L. (Spain), Earth's Own Food Company Inc. (Canada), Triballat Noyal (France), Valsoia S.p.A (Italy), Panos Brands (US), Green Spot Co., Ltd. (Thailand), and Hiland Dairy (US).
Compound Feed Market by Ingredient (Cereals, Cakes & Meals, By-products, and Supplements), Form (Mash, Pellets, and Crumbles), Livestock (Ruminants, Poultry, Swine, and Aquaculture), Source (Plant-based & Animal-based) & Region - Global Forecast to 2027
The global compound feed market is estimated to be valued at USD 521.3 billion in 2022. It is projected to reach USD 641.2 billion by 2027, with a CAGR of 4.2%, in terms of value between 2022 and 2027. Compound feed plays a crucial role in ensuring feed and food safety along the entire supply chain. The significant increase in the demand for meat and dairy products has given rise to an increase in livestock rearing and animal husbandry. The need for appropriate nutrition for the better development of animals is also increasing, fueling the demand for compound feed for different livestock. Furthermore, the growth of domestic and international food and restaurant chains, the growth of the organized livestock sector in developing countries and increasing awareness of precision nutrition techniques have led to the increased consumption of compound feed.
Key Market Players:
Key players in this market include Cargill, Inc. (US), ADM (US), Charoen Pokphand Foods (Thailand), New Hope Group (China), Land O'Lakes (US), Nutreco N.V. (Netherlands), Alltech, Inc. (US), Guangdong Haid Group Co., Ltd (China), Weston Milling Group (Australia), and Feed One Co. (Japan).