In-Demand Latest Reports on Tobacco Industry
10 Jan 2022 • by Natalie Aster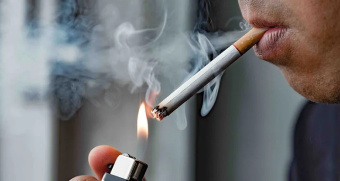 LONDON – Market Publishers is pleased to inform that a lot of cutting-edge research studies have been recently uploaded to Tobacco Market Research Reports Catalogue. These reports provide access to reliable updated information and statistics on the historical and current scenarios in the examined markets, highlight the market dynamics, outline future growth prospects and challenges, touch upon the competitive landscape, discuss the prevailing and emerging market trends, and give future forecasts. Our experts have identified the 3 most popular recent studies covering the tobacco industry available at MarketPublishers.com:
The global tobacco market is set to grow in value terms from USD 729.9 billion in 2020 to USD 908.29 billion in 2026, registering a 3.78% CAGR during the forecast period. Growth in the tobacco market is propelled by the rising number of smokers, and increasing consumers' purchasing power. Among product types, cigarettes dominated the overall tobacco market with a market share of around 40% in 2020; this segment is slated to stay in the lead through 2026. China is predicted to remain the top producer as well as the largest consumer of tobacco in the world during the forecast period…
Worldwide, the sales volume of cigars has increased drastically over the past several years, the demand for luxury cigars has also registered a notable upturn. The global luxury cigars market is predicted to grow at a 7.2% CAGR in value terms over 2022-2028 to reach USD 20.25 billion by the end of the forecast period. Such factors as the increasing consumption of tobacco across the globe, rising social acceptability of tobacco, growing popularity of cigar lounges, and mounting demand for high-quality smooth flavor cigars are poised to encourage the market growth in the coming years. The hand-rolled type segment held the biggest revenue share in 2020-2021 and is anticipated to maintain the dominant share over the forecast period…
Nicotine Replacement Products Market
A variety of nicotine replacement products (including nicotine patches, gum, inhalers, lozenges, and nasal sprays) have come to the market during recent years to help smokers quit cigarettes. One of the most recent prominent trends is a vaping device, which is recognized as an alternative to conventional cigarettes. The global market for vapor products reached the value of USD 34.8 billion in the year 2020. Spurred by the rising awareness about the harmful effects of conventional cigarettes as well as reduced tar and carbon monoxide inhalation through an electronic cigarette, increasing disposable incomes, and ongoing technological developments in vaping devices, the world's vapor products market is poised to exhibit robust growth between 2022 and 2026. Based on products, the E-vapes segment is projected to exhibit the highest growth rates during the forecast years…
Many other insightful research reports featuring the tobacco industry can be found in this Market Publishers' catalogue.