Furloughed workers in UK increased pension contributions amid COVID-19
29 Nov 2021 • by Natalie Aster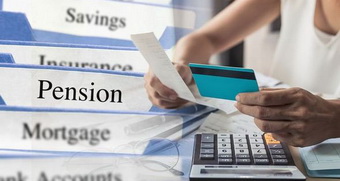 According to the 2021 UK Life & Pensions Survey by GlobalData, 17.3% of furloughed workers in the UK have increased their pension contributions since the start of the COVID-19 pandemic. Further, the leading data and analytics company noted that 78.3% of furloughed workers made employee contributions of at least 6% - higher than the 5% minimum employee rate required for workplace pensions.
Beatriz Benito, Senior Insurance Analyst at GlobalData, comments: "When the COVID-19 pandemic first hit, the industry feared that a wave of furloughed employees would opt out of their pension schemes as their financial situation changed. This would have had serious connotations as around 11.6 million jobs have been supported by the furlough scheme since it was launched. However, GlobalData's survey has highlighted that a large percentage of furloughed workers have in fact increased their contributions, despite their drop in wage.
"The rise in pension contributions may be because some furloughed employees are better off financially as a household. For example, their outgoings could have fallen due to less socializing and commuting, or simply because they are paying more attention to their expenses. Other furloughed individuals may be aware that they could be losing out on the actual amount they contribute each month and may have voluntarily tried to make up this loss by increasing their personal contributions - or may have been advised to do so by a financial advisor. Unfortunately, pension contributions for employees on furlough have been based on their reduced wages rather than their full, pre-pandemic salaries."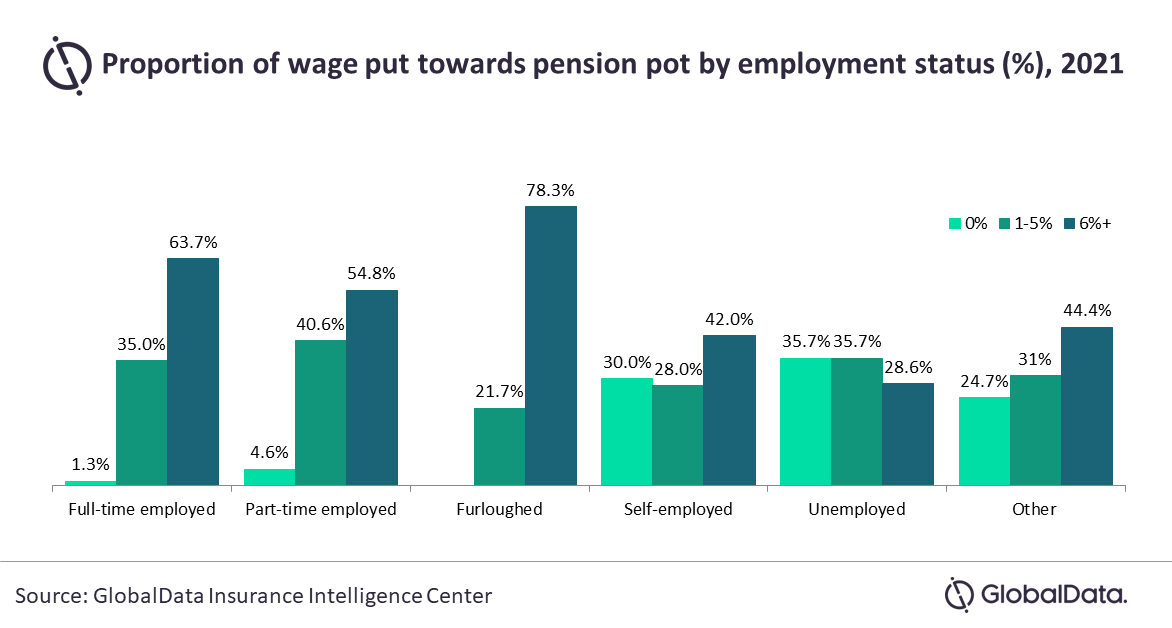 The survey also revealed that people in full-time employment also enhanced their contributions.
Benito continued: "Full-time employees that have worked from home but not been furloughed may be better off financially as they have saved on commuting costs. Some have taken advantage of this to enhance their pension contributions."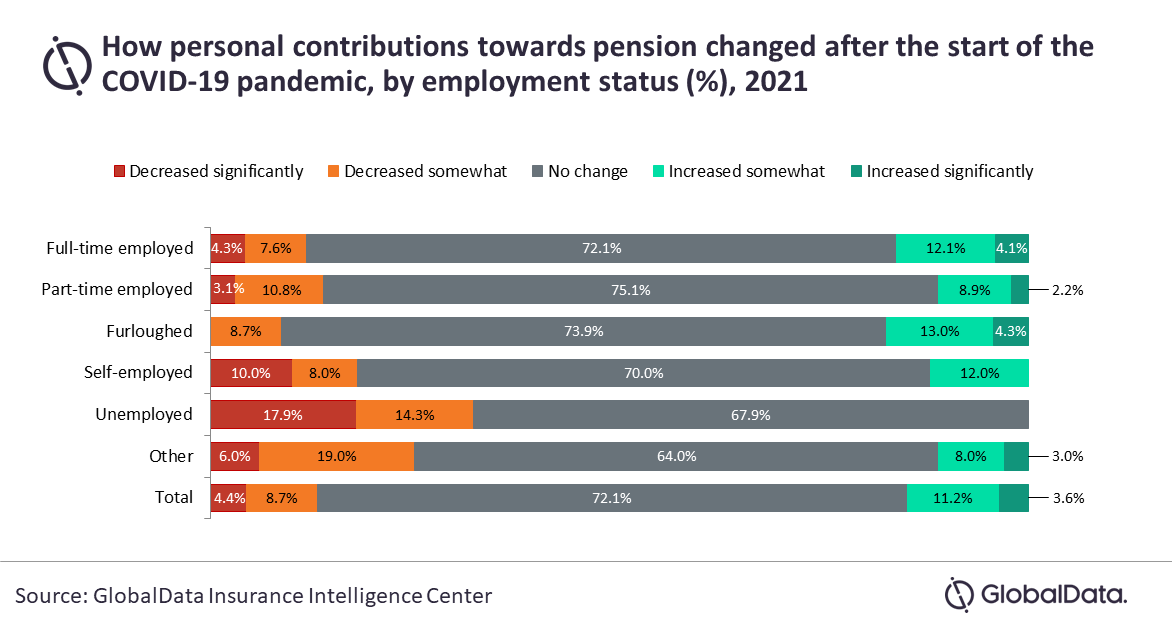 GlobalData's latest report, "United Kingdom (UK) Pensions Market Analysis and Forecast to 2025 - Analysing Market by Product and COVID-19 Impact on Consumers' Attitudes and Behaviours", examines how the pensions market is changing. It explores how consumers' attitudes and behaviors towards long-term saving, planning for retirement, and accessing private pensions have been impacted as a result of the COVID-19 pandemic.
The report also provides current and historical data on the size of the market by product type, covering individual pensions, workplace pensions, and trust-based pensions. Data on annuities and income drawdowns is also provided. The size of the pensions market has been forecast to 2025.