New Reports on Automotive Market Now Available at MarketPublishers.com
15 Sep 2021 • by Natalie Aster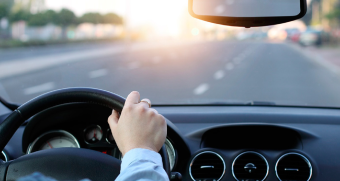 LONDON – Market Publishers is pleased to inform that our collection of research reports covering various sectors of the automotive industry has been recently replenished with a great number of cutting-edge studies prepared by our research partners. Here are some of the most popular latest reports on the automotive market available at MarketPublishers.com:
The global electric cars market is slated for impressive growth at a CAGR of 37.1% between 2021 and 2028 and is set to amount to USD 1.9 trillion by the year 2028. In volume terms, this market is predicted to grow at a 36.2% CAGR in the next 7 years to reach 69.3 million units by 2028. The major market growth engines include supportive government policies and regulations, increasing investment by leading automotive OEMs, rising environmental concerns, and decreasing prices of batteries. The hybrid vehicles segment is anticipated to command the biggest share of the overall electric cars market during 2021-2028, majorly owing to increasingly stringent automotive emission regulations, mounting consumer demand for high fuel efficiency vehicles, increasing investments by automotive OEMs for hybridization of vehicle powertrain, and low cost of hybrid vehicles compared to battery electric vehicles…
The world's market for car wash services is projected to exhibit growth at a 3.8% CAGR in the next 7 years to reach the value of USD 37.6 billion by the year 2028. The increasing consumer preference for professional vehicle wash services over home washing backed primarily by hectic lifestyles and busy schedules will likely act as the major market growth engine in the years ahead. The roll-over/in-bay segment grabbed the largest revenue share of 50.3% in 2020 and is expected to expand at a CAGR of 4.2% through 2028. The cashless segment commanded the largest revenue share of 69.8% in 2020 and is estimated to increase at a CAGR of 4.6% during the forecast period…
The volume of the global electric trucks market is expected to cross 69.5 thousand units by the end of the current year. This market is slated for tremendous growth at a CAGR of over 39% in the next decade, propelled by the soaring demand for Zero-emission alternative fuel vehicles backed by the increasing prices of petroleum and rising concerns regarding emissions. Besides, governments in some countries are taking initiatives to promote clean energy sources by introducing stringent emission norms and offering subsidies and tax benefits for the early adoption of electric vehicles and other low emission vehicles to help meet these stringent emission regulations. By 2030, the global electric trucks market volume is set to exceed 1.4 million units…
The global tractors market is predicted to register robust growth at a 4.96% CAGR between 2021 and 2026, spurred by the increasing expenditure of farmers along with the rising demand for mechanization in the agriculture and logistics industries. India ranks the largest tractor producer and country-wide market in the world, it is expected to grow at a CAGR of 7.94% in the next 5 years…
Get a close look at the global tractors market scenario and trends at https://bit.ly/3ylssRa
The world's market for exhaust systems crossed the value of USD 85 million in 2020 and is anticipated to continue following an upward trajectory through 2027 registering a 7.5% CAGR. The global exhaust systems market is propelled by the growing vehicle emissions leading to the introduction of stringent emission and fuel economy regulations, and rising penetration of after-treatment devices in combinations. Additionally, the mounting demand for gasoline particulate filters (GPF) in GDI engines will likely open new lucrative growth opportunities for the global exhaust systems industry…
To find other in-demand research studies featuring the automotive industry, please, use our search form.