New Reports on Software Market Have Been Recently Added at MarketPublishers.com
10 Jun 2021 • by Natalie Aster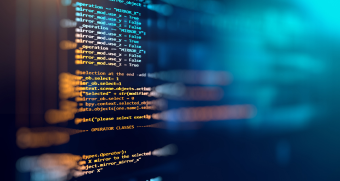 LONDON – Market Publishers is pleased to inform that many new in-demand research studies have been recently added to our software market reports catalogue. These research reports present access to cutting-edge information on the examined markets performance, describe historical and current scenarios, discuss the major growth drivers and restraints, outline future growth prospects and challenges, identify the prevailing and emerging trends, examine the competitive landscape, profile the leading market players, and give access to future forecasts. Here are some of the latest research studies featuring the software market available at MarketPublishers.com:
The global simulation software market is predicted to increase from an estimated value of USD 12.7 billion in 2020 to amount to USD 26.9 billion by 2026, exhibiting robust growth at a 13.2% CAGR in the next 6 years. The simulation software market is spurred by such factors as the declining production expenses and training costs along with the increasing penetration of advanced technologies for simulation and avoiding the production of faulty products. However, certain complexities associated with the integration of software and increasing data security concerns may hinder the growth of the simulation software market in the years ahead. The professional services segment is anticipated to witness the highest CAGR during the forecast period…
The global software market generated total revenues of USD 580.8 billion in the year 2020, registering modest healthy growth at a 2% CAGR between 2016 and 2020. The business process applications segment accounted for the biggest share of 34.8% of the overall software market in 2020 with total revenues worth USD 202.1 billion. The increased mobile and cloud computing usage has acted as the major growth engine of the global software market during recent years…
Quality Management Software Market
Boosted by the increasing advancements in functionalities of quality management software (QMS) solutions along with the growing integration of artificial intelligence (AI) and machine learning (ML) tools, the world's market for quality management software is predicted to grow at a 9.7% CAGR in the next 7 years to amount to the value of USD 16.67 billion by the year 2028. The document control segment is forecast to witness significant growth over the forecast period, driven by stringent quality standards and rigorous regulations passed by FDA and other global regulations. The cloud segment is anticipated to demonstrate the highest CAGR through 2028, majorly owing to the popularity of cloud technology among cost-sensitive customers and small and medium enterprises…
Many other in-demand research reports covering various sectors of the software market can be found in this Market Publishers' catalogue.
© MarketPublishers.com, 2021