3 Most In-Demand Latest Reports on Animal Feed Market
01 Apr 2021 • by Natalie Aster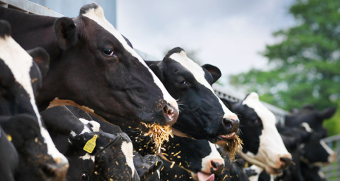 LONDON – Market Publishers' experts have identified the 3 most popular latest research reports covering the animal feed market. These reports provide access to cutting-edge information on the historical and current scenarios in the examined markets, uncover important market data and statistics, examine top trends and prospects, discuss major growth opportunities and challenges, give information on the competitive landscape and top market players, and also offer future forecasts. Here are 3 most in-demand latest studies on the animal feed market available at Market Publishers.com:
Liquid Feed Supplements Market
The world's liquid feed supplements market is slated to grow at a CAGR of nearly 5.5% in the next 7 years, encouraged by the mounting demand for animal products, increased awareness of animal welfare and feed quality, expanding availability of liquid by-products from many industries, and growing spending on animal care. North America is poised to stay in the lead of the global liquid feed supplements market, followed by Europe; whilst, APAC is predicted to register the highest CAGR through 2027…
The enhancing concerns of farmers regarding the yield and cattle health have resulted in escalating demand for high-quality ingredients and feed additives worldwide. The global cattle feed market is expected to exhibit growth at a 3.2% CAGR during 2020-2027 and is slated to reach USD 96.2 billion by the end of the forecast period. Asia-Pacific emerged as the leading regional market for cattle feed in 2019, primarily owing to the mounting demand from the emerging countries, rising favourable government efforts, rapid population growth along with the increasing milk and meat consumption in the region…
Driven by the escalating demand for livestock-based products, the world's market for feed premixes is slated to demonstrate healthy growth at a 6.2% CAGR over 2021-2026 to come to the value of USD 32.9 billion by the end of the forecast period. The amino acids segment is anticipated to grow at the highest CAGR between 2021 and 2026. Based on the form, the dry segment is set to register the highest growth rates and lead the overall feed premixes market through 2026. APAC is projected to be the most rapidly-growing regional market for feed premixes in the next 6 years…
To find many other comprehensive research studies featuring the animal feed market, please, use our search form.
© MarketPublishers.com, 2020