Popular Latest Reports on Dental Market
04 Feb 2021 • by Natalie Aster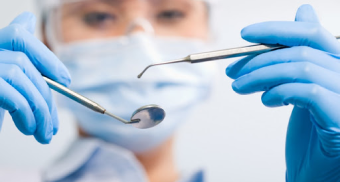 LONDON – Market Publishers team has prepared a selection of the most popular latest research reports covering various sectors of the world's dental market. These research studies provide comprehensive reviews of the market scenario (historical, current, and forecast), highlight the key growth drivers and hinders, examine the competitive landscape, uncover cutting-edge market statistics, outline future growth prospects, and give access to other important data on the market performance. Here are the four most popular reports on the dental market recently added at MarketPublishers.com:
The world's dental turbine market is anticipated to amount to USD 325.9 million in value terms by 2026, registering considerable growth at a 24.4% CAGR in the next 6 years. Robust growth of the global market for dental turbines will likely be spurred by the mounting demand for dental procedures, surging popularity of cosmetic dentistry, ongoing technological innovations in dental turbine handpieces, enhancing awareness of oral health, and the increasing incidence of dental diseases…
Dental Imaging Equipment Market
Backed by the ever-increasing geriatric population, rising incidence of dental problems, growing prevalence of various dental diseases (including edentulism, tooth loss, periodontal diseases, among others), and ongoing technological advancements, the world's market for dental imaging equipment is slated to experience healthy growth in the next 5 years. Among product segments, extraoral X-Rays is set to hold the largest market share during 2021-2025 owing to the expanding availability of improved technology and innovative dental imaging equipment. North America, followed by Europe and Asia-Pacific, is expected to maintain the leading position in the overall dental imaging equipment market through 2025…
In the wake of the mounting demand for cosmetic dentistry, rising prevalence of tooth decay, and ongoing technological breakthroughs, the world's dental implants market is anticipated to continue gaining momentum in the next 5 years. North America is predicted to grab the biggest share of the global dental implants market through 2025. Based on product types, the market will be dominated by the endosteal implant segment, majorly due to the rising adoption in dental clinics, hospitals, and research institutes…
With the increasing number of people opting for the improvement of dental aesthetics and enhancing awareness among the population about the available dentistry techniques and procedures, the global cosmetic dentistry market is slated to increase at a 5% CAGR through 2028 to reach the value of USD 27.4 billion by the end of the forecast period. North America is expected to maintain the leading position in the global market for cosmetic dentistry through 2028, whilst the Asia-Pacific region is predicted to exhibit high growth rates…
To find many other in-demand research studies covering various segments of the dental market, please, use our search form.
© MarketPublishers.com, 2021