Top Three Recent Reports on Sweeteners Market
06 Jan 2021 • by Natalie Aster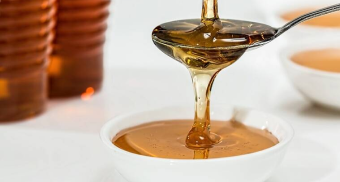 LONDON – Market Publishers' team has prepared a selection of the most popular reports featuring the sweeteners market recently added at MarketPublishers.com. These in-demand research studies provide access to cutting-edge information on the recent and anticipated trends and developments in the examined markets, uncover important statistics and market data, explores the market scenario (historical, current, and forecast), highlight the most notable trends, outline the key growth challenges and opportunities, delve into the competitive landscape, and offer future forecasts. Here are the top three reports on the sweeteners market recently added to our website:
The world's natural sweeteners market is forecast to register growth at a 6.1% CAGR during 2020-2025, propelled by the increasing health concerns over sugar consumption and problems related to the safety of some non-nutritive artificial sweeteners, increasing R&D activities, and rising incidence of obesity, diabetes, and chronic diseases along with escalating awareness of substituting sugars with natural sweeteners. The stevia segment is projected to grow at the highest CAGR during 2020-2025, majorly owing to the widespread acceptance and easy availability across the world. The beverage industry is poised to remain the leading as well as the fastest-growing application segment of the global natural sweeteners market through 2025…
By the end of the current year, the value of the global sugar substitutes market is predicted to reach USD 16.5 billion. Further, this market is slated to come to USD 20.6 billion by 2025, exhibiting growth at a 4.5% CAGR in the next 5 years. The global sugar substitutes industry is expected to be driven majorly by the increasing health consciousness among consumers, mounting demand for healthy food, rising preference for natural sweeteners backed by the growing consumer inclination toward natural products as well as the increasing use of sugar substitutes in various applications in the food & beverage industry. Based on types, the high-intensity sweeteners segment is supposed to grow at the highest CAGR during the forecast period…
The global PolyolSweeteners market is slated to demonstrate robust growth at a 6.4% CAGR in the next 7 years, spurred primarily by the rising demand for the product as a functional ingredient in different application segments, such as bakery, confectionery, oral care, and pharmaceuticals, amid others. Besides, the shifting consumer preference for low-calorie foods coupled with enhancing concerns regarding health issues (such as diabetes, obesity, and heart diseases) are also anticipated to boost the industry growth. By 2027, the world's polyol sweeteners market is expected to reach USD 9.3 billion. Sorbitol-based sweeteners are poised to grab the largest share of the overall polyol sweeteners market through 2027…
To find more in-demand research reports covering various sectors of the sweeteners market, please, use our search form.
© MarketPublishers.com, 2021