New Studies on Beverages Market Have Been Added at MarketPublishers.com
05 Dec 2020 • by Natalie Aster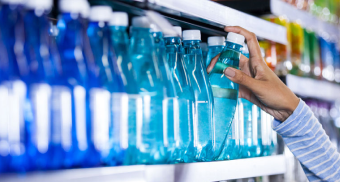 LONDON – Market Publishers is pleased to inform that our collection of research reports covering the beverages industry has been recently replenished with a great number of cutting-edge studies. Here is a selection of the most popular reports featuring various sectors of the beverage market recently added at MarketPublishers.com:
By 2026, the world's coconut water market is slated to amount to the value of USD 11.2 billion, registering robust growth at a CAGR of 16.8% in the next 6 years. Growth in this market is poised to be supported by such factors as the increasing number of health-conscious consumers and the enhancing awareness of nutritious and healthy food and drinks. Besides, the increasing investments and favourable government policies supporting coconut farming are also expected to drive the market in the years ahead. Coconut water with pineapple flavor is predicted to exhibit the highest growth rates during the forecast period…
Encouraged by the mounting demand for functional beverages across the world in order to enhance digestive health and maintain a good immunity system, the world's market for probiotic drinks is slated to demonstrate growth at a CAGR of 9.5% in the next 6 years to come to the value of USD 25.2 billion by the year 2026. Besides, the increasing health consciousness among consumers (mainly young consumers) is set to drive the demand for probiotic products worldwide. Furthermore, the rising accessibility of ready-to-drink products is expected to stimulate the market growth. Asia-Pacific is one of the fastest-growing regional markets for functional food and beverages…
The global tonic water market is anticipated to experience healthy growth at a CAGR of 10.2% over 2020-2026 and to reach USD 1.3 billion by the year 2026. The increasing consumer drink inclinations to "Gin and Tonic" worldwide acts as one of the key market growth engines. Besides, the expanding use of tonic water to serve vodka and to make different kinds of mainstream cocktails will also stimulate growth of the tonic water market in the coming years. Moreover, tonic water contains a decent measure of quinine, which decreases the odds of malaria and other leg-related medical problems – these medicinal properties are also anticipated to boost the tonic water market development over the forecast period…
The short-term effects of the new coronavirus (COVID-19) pandemic on the hot drinks industry are already clear: massive channel shifting, consumer stockpiling, and a struggling foodservice sector. The long-term term effects are now beginning to be evident as well – soaring popularity of home delivery and takeaway services along with long-standing trends towards premiumisation…
Many more in-demand research studies covering various sectors of the beverages industry can be found in this Market Publishers' catalogue.
© MarketPublishers.com, 2020