New Market Reports Have Been Recently Added to Construction Catalogue
22 Oct 2020 • by Natalie Aster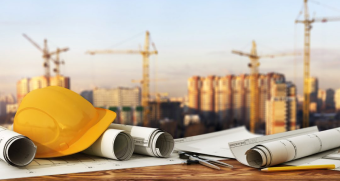 LONDON – The Market Publishers' collection of research reports covering different sectors of the construction industry has been recently replenished with new studies prepared by our research partners. Here is a selection of the most popular latest research reports related to the construction industry recently added at MarketPublishers.com:
The global paints and coatings market is predicted to climb to the value of USD 202.7 billion by the year 2027, registering healthy growth at a CAGR of 4.3% in the next 7 years. The major market growth engines include the booming construction industry and strong demand for paints and coatings from durable goods, motor vehicles, and industrial maintenance applications. The paints and coatings market is poised to witness significant growth in emerging economies, such as India, China, and Indonesia. The polyurethane material segment is projected to witness the highest CAGR of 5.3% over 2020-2027…
Encouraged by the increasing governments' efforts to develop infrastructure, increasing demand for more housing units, and enhancing need for more commercial buildings due to rapid globalization, the world's market for construction equipment demonstrated impressive growth during the past few years and is slated to continue gaining momentum in the years ahead. Besides, the increasing demand for quick project completion and automation is slated to encourage market growth. Meantime, even though construction equipment is designed to reduce human labour, the lack of skilled machinery operators will likely emerge as one of the key challenges of the market growth…
The global excavator market is projected to grow at a CAGR of more than 5% in the next 5 years, encouraged by the increasing construction industry along with favourable efforts of various governments worldwide focused on infrastructure development. However, over the next couple of years, the excavator market is expected to fall back in value terms due to the COVID19 pandemic, which is affecting the economic scenario worldwide and, thus, resulting in a decline of the construction and real estate industries. Moreover, the excavator industry growth is restrained by a shortage of skilled laborers, therefore, the industry is in a struggle to fill up the positions…
The total revenues generated by the global construction materials industry reached USD 911.2 billion last year. The industry demonstrated healthy growth during 2015-2019, registering a 5.6% CAGR. The cement segment was the industry's most lucrative last year, with total revenues of nearly USD 337.7 billion, which is equivalent to a market share of 37.1%...
To find many more in-demand research reports covering various sectors of the construction industry, please, use our search form.
© MarketPublishers.com, 2020