Most In-Demand Latest Reports on Natural Personal Care Market
02 Oct 2020 • by Natalie Aster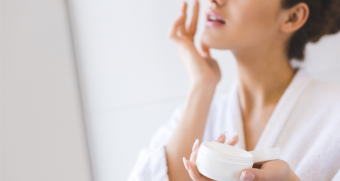 LONDON – Market Publishers has prepared a selection of the most high-demand research studies covering the natural personal care market. These reports provide comprehensive analyses of the examined markets, help to better understand the market structure and landscape, examine top trends and prospects, discuss major challenges and restraints, give access to top-quality cutting-edge information on the market performance, highlight future possible growth prospects, and provide data on the competitive landscape and main competitors. Here are the most in-demand latest reports on the natural personal care market:
The rising awareness among consumers regarding herbal cosmetics and associated benefits is poised to drive the global herbal beauty products market in the coming years. This market is projected to increase at a 5.2% CAGR through 2027, to come to USD 117.3 billion by the end of the forecast period. The skincare segment is expected to command a share of more than 36.4% of the overall market revenue by 2027…
In the next 7 years, the demand for jojoba oil is poised to continue gaining momentum worldwide. The personal care and cosmetics industries are supposed to remain the major consumers of jojoba oil. By the year 2027, the world's jojoba oil market is projected to climb to USD 253.7 million in value terms, registering healthy growth at an 8.4% CAGR in the next 7 years. The rising consumer preference for chemical-free, natural, and organic products is anticipated to fuel the market growth…
Natural Hair Care Products Market
In the wake of the surging popularity of natural cosmetics and personal care products, the global market for natural hair care products is predicted to continue gaining momentum through 2027, registering a CAGR of 4.7%. Increasing concerns regarding various hair issues (ex., hair fall, dandruff, dull hair, and split ends) will also act as an important market growth driver. In 2027, the world's natural hair care products market is poised to reach USD 12.66 billion in value terms. Europe is set to maintain the major share of the global natural hair care products through 2027…
The world's organic personal care market registered robust growth during the past several years and crossed the value of USD 14.96 billion last year. Driven by the growing awareness about beauty and wellness, constantly expanding product range, favourable government legislation particularly in developing countries, and the increasing number of health-conscious customers, the global organic personal care market is slate to continue gaining momentum in the next 7 years, exhibiting a CAGR of nearly 9.8%. North America is projected to maintain the dominant position in the overall organic personal care market during 2020-2027…
To find many more research reports featuring the natural personal care industry, please, use our search form.
© MarketPublishers.com, 2020