E-Commerce Market Updates: Recent Trends & Forecast
01 Sep 2020 • by Natalie Aster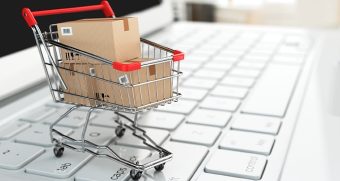 LONDON – Market Publishers is pleased to provide a selection of cutting-edge market research studies featuring various sectors of the e-commerce market. Here are some details from the most popular research reports covering the e-commerce industry recently published by our research partners:
During 2020-2024, the global e-commerce market is slated to demonstrate growth at a CAGR of 11.34%, propelled by the notable upturn in third-party logistics, increasing penetration of mobile wallets, high preference for online shopping among millennials, and rising number of smartphone users. By 2024, the value of the global e-commerce market will likely amount to USD 6.07 trillion. However, the market growth may be restrained by certain troubles in choosing a right logistic partner, problems associated with customers' data security, and various legal issues. Asia-Pacific is poised to be the fastest-growing regional market for e-commerce through 2024…
The global online sales are slated to demonstrate growth at a 13.9% CAGR in the next 3 years. Last year, the world's online retailing value was estimated at more than USD 1.63 billion, and it is predicted to cross USD 2.74 billion in the year 2023. The penetration of online sales in overall retail sales is anticipated to increase from 8.9% in 2019 to 12.2% in 2023. This year, APAC is set to overtake the Americas as the largest regional online retail market. Presently, food & grocery is the fastest-growing sector for online sales, however, it is still at a nascent stage…
Various undeniable benefits such as cost reduction, enhanced customer experience, and efficient management of inventory are enabling companies to move their business online. Therefore, the demand for e-commerce software is on the rise. Besides, the outbreak of COVID-19 has resulted in an unprecedented rise of online shopping. The world's e-commerce software market is projected to register growth at a 16.3% CAGR in the next 7 years to reach the value of USD 20.6 billion in the year 2027…
The world's online grocery market is anticipated to witness robust growth at a 25.02% CAGR through 2024, encouraged by the rising per capita disposable income, increasing penetration of smartphones, expanding adoption of internet-based devices, surging e-commerce sector, and ongoing technological progress. In 2024, the market value will likely amount to USD 663.33 billion. However, growth of the online grocery industry will be challenged by the lack of physical experience, lack of trust regarding freshness of products, and high delivery charges…
Many other insightful research studies featuring different sectors of the e-commerce industry can be found in this Market Publishers' catalogue.
© MarketPublishers.com, 2020