New Country-Wide Reports on Telecommunications Market Have Been Recently Added at MarketPublishers.com
06 Jul 2020 • by Natalie Aster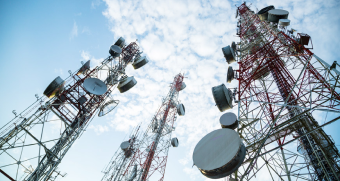 LONDON – Market Publishers is pleased to inform that new research studies have been recently added to the Telecommunications Market catalogue. Here is a selection of in-demand research reports covering the telecoms market in different countries now available at MarketPublishers.com:
Turkey's telecoms sector continues to make great strides with the 5G implementation, and the country's operators have conducted significant trials, largely supported by Ericsson and Huawei. 4G LTE networks are already well established across Turkey and provide the population network coverage of over 93%, with many base stations upgraded to 4.5G. Deployment of fibre-based broadband networks are also well underway in Turkey, and while DSL services are still the leading fixed broadband access method - it will eventually lose its dominance due to the rapid growth in fibre subscriptions…
Senegal's telecom market has experienced sustainable growth in recent years, with the number of mobile subscribers having increased by 5.7% over the year to March 2020. Orange Group's local subsidiary Orange Senegal (Sonatel) is the dominant player in both the fixed-line and mobile sectors. The company reported solid revenue in 2019, and in mid-2020 it issued a XOF100 billion bond to finance its ongoing network upgrades and service offerings…
Spain's telecom market is one of the largest in Europe, supported by a population of more than 46 million. Mobile penetration is on a par with the European average, and there remains room for further growth, particularly in the mobile broadband segment which has been supported by considerable investment in infrastructure among operators. With LTE almost universally available, the focus among operators has shifted to services based on 5G…
The launch of a third mobile network operator in the Sultanate of Oman in 2020 is slated to increase the competition in the country's mobile sector, with the current operators of Omantel and Ooredoo having a similar and sizeable market share. The telecommunications regulator agreed that the Vodafone Group, along with a local consortium of investors, could form the third mobile network operator, Oman Future Telecommunications (OFT). In early 2020 the consortium agreed to lease mobile towers from Oman Tower Company (OTC), and this will allow them to enter the mobile market more quickly. OTC plans to build more mobile towers in Oman throughout 2020 and make these available for infrastructure sharing…
While Iraq continues to face political and economic challenges in 2020; signs of civil stability during 2019 paved the way for the mobile and fixed sectors to rebuild and restore telecommunications services in some of the liberated areas where networks had been damaged or destroyed. The majority of Iraq's mobile infrastructure is still based on GSM and 3G, except in the Kurdish region where 4G is available. The major operators hope the 4G spectrum will soon be allocated and allow them to capitalise further on mobile broadband opportunities.
Panama has registered a steady increase in revenue from the telecom sector in recent years. Last year, the country's telecom industry demonstrated a 2% YoY increase in terms of revenues. Mobile services and broadband remain the key sectors, this trend is likely to continue during the next few years in response to operator investments in network upgrades…
Many more insightful research reports featuring the telecommunications market can be found in this Market Publishers' catalogue.
© MarketPublishers.com, 2020