Recent Breakthroughs in Cancer Therapeutics Market
14 Jun 2018 • by Natalie Aster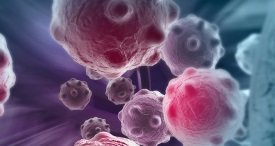 LONDON – Cancer remains one of the major death causes on a global basis. The occurrence of various types of this disease continues to demonstrate a dramatic increase, especially across the more developed countries. Every year, about 14 million people throughout the world are diagnosed with cancer.
Thanks to constantly growing investments coupled with ongoing advancements in cancer research and therapeutics fields, people nowadays are living much longer with cancer than ever before. A range of therapeutic options to prevent or/and cure cancer has been already proposed and evaluated by researchers and clinicians and has proved to have positive results. However, there is still a high need to find more effective treatments for patients, as cancer burden is slated to continue increasing in the years ahead along with rapidly growing and aging population.
The recent years have witnessed amazing progress in the fight against cancer. Here are only a few of the most prominent latest developments in cancer therapeutics landscape:
1. Ground-Breaking Discoveries in Immunotherapy
Presently, immunotherapy is at the forefront of cancer therapeutics market. It is the least devastating treatment option of all available ones, as it targets only cancer cells rather than attacking all the cells in the general area of cancer. Therefore, developments in cancer immunotherapy are of paramount importance. During the recent past, combining of immunotherapy with chemotherapy has shown good results in increasing the survival time of some cancer patients.
Last year, FDA approved the use of a novel cell-based gene therapeutics, called CAR-T cell therapy. This new treatment involves the removing of cells from a patient's immune system, genetic modification of these cells to kill cancer and at last putting them back into a patient's body to wipe out the disease. CAR-T cell therapy has proved to change the outcome for many patients suffering from acute lymphoblastic leukemia, which is the most prevalent type of cancer among children. Besides, it holds promise to cope with other cancer types and now is in trials for a range of blood and solid tumors.
Besides, researchers have recently identified a range of specific genes that hold the potential to improve the success of the immunotherapy treatment. With this vital information, doctors now can more easily point out the issues that could hamper the treatment, for instance, a malfunction in one of the identified genes. These breakthroughs are expected to serve as a blueprint on the way to better understanding of immunotherapy and development of new treatments able to stand up to resistant tumors.
2. Cloud Computing Brings Cancer Research to the Next Level
With the introduction and adoption of innovative technologies able to take high-resolution medical images, read the genome, and run a great number of tests at a fast clip, Big Data is becoming a reality in cancer research. Data sharing has always been viewed as one of the core challenges in the research field, but modern cloud-computing infrastructure gives an opportunity to tackle this issue. Cloud-computing has already paved the way for an array of new ways and methods of cancer research, diagnostics, and treatment (from real-time scientific collaboration to an unparalleled scale of data management). Besides, it supports many advanced areas of cancer research and therapeutics (e.g., enhanced data visualization, precision oncology, etc.) and continues to boost further developments that are likely to bring people closer to cure for cancer.
Today, cloud computing and machine learning technologies are widely harnessed for large-scale cancer research projects to accelerate research activities and improve patient outcomes. For instance, deep learning techniques are leveraged to analyze magnetic resonance images identifying markers for breast cancer, artificial intelligence is successfully applied to explore T-cell receptor sequences, etc.
3. Cancer-Detecting Pen Is About to Enter Clinical Trials
A handled, pen-shaped device called MasSpec Pen is a revolutionary technological innovation in cancer treatment that is designed to assist surgeons in determining cancerous tissues. MasSpec Pen allows to considerably lessen the risk of leaving cancerous tissues during a surgery.
The method which is currently used to diagnose cancers and determine the boundaries between healthy and cancerous tissues during a surgery, called Frozen Section Analysis, is very slow (appr. 30 minutes) and very often inaccurate. Meantime, MasSpec Pen is much faster, it is able to identify cancerous tissues in 10-15 seconds by taking a small sample of molecules from tissues through a water drop and then passing it through a mass spectrometer.
The cancer-detecting pen hasn't yet gone through clinical trials, however, early tests showed that it is accurate in about 96% of all cases.
Bottom Line
Scientists engaged in the cancer research field are continuously making incredible strides towards the introduction of safer and better treatment options for cancer. Although great advancements in cancer diagnosis and treatment have been already achieved, there is still much work to be done to find an effective and safe cure for this devastating disease.
© MarketPublishers.com, 2018
Market Publishers has a vast collection of cutting-edge research studies featuring the cancer therapeutics market and covering the latest advancements in cancer research. Some of them include: