The European CBRNe community comes together at NCT Europe 2018!
13 Jun 2018 • by Natalie Aster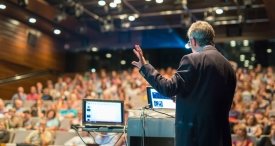 LONDON – Market Publishers reminds that "NCT Europe 2018" will take place in Vught, the Netherlands, from the 3rd to the 5th of July.
CBRNe stands for Chemical, Biological, Radiological, Nuclear, and explosive (CBRNe) threats. Examples of CBRNe incidents include the use of chemical weapons in Syria by the Assad regime, use of chemical weapons by Da'esh, the assassination attempts using nerve agents in Kuala Lumpur (2016) on Kim Jong- Nam, and on the Skripals in Salisbury (2018). The nuclear incidents in Fukushima and Chernobyl are examples of CBRNe incidents resulting from accidents.
NCT Europe 2018 is a three-day event which will kick-off with the Opening Plenary chaired by Brig. Gen. (ret.) William King, US Army 20th CBRNe Command. The conference stream and the workshops will welcome keynote speakers, such as:
Lt. Gen. Hans van Griensven, Inspector General of the combined Dutch Armed Forces
Mr. Douglas Bryce, Joint Program Executive Officer for Chemical and Biological Defense, JPEO-CBD, USA
Brig. Gen. Moon Sung-joon, Commander, Korean (ROK) CBRN School
Col. Alexandre Marcos Carvalho de Vasconcelos, Commander 1st CBRN Battalion C.O., Brazilian Army
Col. Burg Valk, Commander of the Dutch Engineer Training Center, Royal Armed Forces of the Netherlands
H.E. Nizar Al Herakey, Syrian Ambassador in Qatar
Alongside the traditional conference, workshops and exhibition, the event will introduce a new feature: multinational CBRNe Trainings. Teams from Ukraine, Italy, Poland, Germany, Czech Republic, and Spain will train on different scenarios. As CBRNe emergencies increasingly require a multilateral response, to reinforce resilience against threats. Europe has many lessons to be learned when it comes to close cooperation in defense and security. This is why the CBRNe Society organizes joint multinational and multidisciplinary trainings and offer European CBRNe stakeholders the opportunity to learn from each other and train together to keep our societies safe. In addition to the trainings, NCT Europe will also feature one live demonstration per day, organized by the Dutch Armed Forces.
Other speakers include representatives from the Dutch Armed Forces, RIVM, TNO, Polish Armed Forces, Italian 7th Regiment of NBC Defence, Belgian Queen Astrid Military Hospital, Brazilian Army, Swiss Armed Forces, Austrian Ministry of Defence, Syrian Embassy in Qatar, and many more.
The event will host focussed workshops on the Skripal attempted assassination in Salisbury and on the use of chemical weapons in Syria with experts with direct experience on the field.
About the CBRNe Society
NCT events are organized by the CBRNe Society Foundation, an international non-profit organization. The purpose of the foundation is to develop and share knowledge, promote innovation and build bridges between relevant governmental, military, industrial and scientific stakeholders in the global CBRNe community.
The CBRNe Society addresses CBRNe challenges and threats through our highly successful NCT event series, taking place all over the world. In the past we have organized events in: The United States of America, Germany, Belgium, The United Arab Emirates (UAE), Jordan, Singapore, Malaysia, Thailand, Cambodia, The Republic of Korea, India, Colombia, Japan, and Qatar. Upcoming events will include: Vietnam, Brazil, and Austria.
What is CBRNe?
CBRN is the acronym for chemical, biological, radiological and nuclear threats. In the past, it was primarily only used for the military but has now become a commonly used term within the civilian sphere. The addition of 'e' for explosive is the latest extension and it refers to (improvised) explosives.
Whereby CBRNe used to refer exclusively to warfare, later complemented by terrorism, today, CBRNe incidents includes Hazmat threats such as toxic industrial chemicals and radiological incidents. Although the likelihood of a CBRNe incident occurring is relatively low, the impact on public health and infrastructure can be huge with the potential for a destructive effect upon global economic and political stability. The widespread use of chemical agents in the Syrian conflict and the Fukushima nuclear disaster are just two of many examples. Attacks can also be more targeted, as for example in Kuala Lumpur with the assassination of Kim Jong-Nam, and more recently in Salisbury, UK, when a former Russian military intelligence officer and his daughter were poisoned with the Novichok nerve agent.
These are only three of the many locations where chemical weapons have been used in the past year.
Hurry up with the registration, as only 3 weeks left to NCT Europe 2018!
CONTACTS
The Market Publishers, Ltd.
Natalie Aster
Tel: +44 208 144 6009
Fax: +44 207 900 3970
[email protected]
MarketPublishers.com