Demand for polystyrene will grow by 2% worldwide and by 10% in Russia
08 Jan 2008 • by Natalie Aster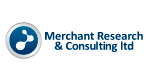 According to a British market-research consulting agency Merchant Research & Consulting Ltd., the outlook for polystyrene market seems bright despite modest slowdown.
North-East Asia accounts for over one-third of polystyrene market. China, with above-average growth rates, covers more than 60% of the demand on this market. However, demand for polystyrene drops in Western Europe, North America, Japan and some Asian countries, which may adversely affect the Chinese polystyrene market.
Global annual demand for polystyrene is forecast to inch up 2% by 2011.
In 2006, the volume of the Russian market for polystyrene and its copolymers grew a year-on-year 22 per cent. Current average polystyrene market growth rate is 10% a year. The highest demand on the Russian market is demonstrated by the following polystyrene types: general-purpose and shock-resistant (58.1%) and expandable polystyrene (29.1%).
The major polystyrene-consuming sectors in Russia include construction (42%), tare and package (24.5%) and machine-building (19.2%). Analysts predict bright prospects for the Russian polystyrene market subject to realization of production expansion plans envisaged by manufacturers and processing enterprises.

The market research report entitled "Polystyrene and Styrene Copolymers (ABS, SAN and others) Market Research" also features the following information:
Analysis of the global polystyrene market;

Polystyrene market in Europe, China and CIS;

Main polystyrene manufacturers worldwide and in the CIS countries;

Main polystyrene consumers worldwide and in the CIS countries;

Other subjects.