The consumption of polyester resins will grow by an average of 5% a year by 2010
09 Aug 2010 • by Natalie Aster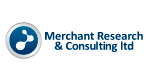 According to UK-based market research firm Merchant Research & Consulting Ltd., the average annual demand growth rate with respect to polyester resins will be as follows: 6-8% in North America and Europe, 4-5% in Japan, 10% in other countries of Asia Pacific.

The total consumption of engineering polyesters topped 900K mt in 2006 (consumption is evaluated on the basis of sales).

Polyester resins sector largely hinges on general economic trends, though the substitution of traditional materials in an ongoing and inevitable process. The consumption of polyester resins will be in conformity with GDP of Western Europe and North America. The polyester resins demand growth in Japan will also mirror GDP growth rate in this country.

The market for polyester resins is oligopolistic: 3 firms account for 75% of all capacities in North America, 4 companies account for 65% of all capacities in western Europe, 5 producers account for 85% of all capacities in Japan.

Polyester resins are the most widely used resin systems, particularly in the marine industry. By far the majority of dinghies, yachts and workboats built in composites make use of this resin system. Polyester resins such as these are of the 'unsaturated' type. Unsaturated polyester resin is a thermoset, capable of being cured from a liquid or solid state when subject to the right conditions. It is usual to refer to unsaturated polyester resins as 'polyester resins', or simply as 'polyesters'. There is a whole range of polyesters made from different acids, glycols and monomers, all having varying properties.

The "Polyester Resins Market Research" also features the following information:
The state of the world market for polyester resins;

Trademarks of polyester resins;

Producers and suppliers of polyester resins;

Traders with polyester resins;

To name only a few subjects


Marina Kulikova

Neither these materials nor any part of them may be quoted, reprinted, transmitted or reproduced in any form or by any means, without providing reference to "Market Publishers Ltd" and indicating the link to http://www.MarketPublishers.com.
© http://www.MarketPublishers.com 2007.