Poland Data Centres Grow Market Grows Steadily, Reports PMR
19 Apr 2013 • by Natalie Aster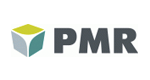 Commercial data centres in Poland are growing in number and size. The demand for data processing services is increasing, followed by the revenues of the operators and the portfolio of services offered. Some major investments in expansion and modernisation of the existing centres, as well as in construction of new facilities, are planned for the next two years.
Market overview
Being relatively young, the Polish data centre market is growing steadily. The number of facilities equipped with professional infrastructure offering high levels of security and redundancy is going up. Poland, as the second largest market in Central and Eastern Europe (following Russia), is an object of interest of both investors and foreign clients, primarily major financial institutions looking for new locations for their servers, alternative data centres or disaster recovery offices. Competitive energy prices are one of the growth drivers for the market.
Gross Size (m2) and Occupancy Rate (%) In 20 Leading Data Centres in Poland in Relation to the Facilities' Power Allocation (MW), January 2013

The first large data centres were opened in Poland more than 10 years ago, but it was only several years later when the market started growing rapidly, with annual sales volumes exceeding PLN 100m. A new wave of investment was seen between 2009 and 2011, when new centres were built and when the largest players expanded and modernised their facilities.
"There is a clear tendency for data centres in Poland to increase their area available for colocation and hosting services. Although the pace of the growth has slowed slightly down recently, there is no standstill whatsoever. As the gross area of data centres increases, so does the commercial net area available for clients. However, it must be noted that the two categories are often mixed in the popular understanding, to the effect that the volumes quoted are actually a hybrid of gross and net area. A similar problem arises when we want to compare the resources of individual centres – the providers themselves often do not specify what type of area they mean when they describe their facilities on websites, in advertising materials or even in market research. Moreover, a lion's share of some data centres' area is in fact used by the operators themselves, which means that it should not be included in the net area available for commercial use", comments Pawel Olszynka, head ICT analyst at PMR, which in Q1 2013 audited the largest commercial data centres in Poland.
PMR estimates that in 2012 more than two thirds of the total area of data centres were used by clients, which leaves about one third vacant. The percentage of occupied area at the largest data centres in Poland is higher, although there are some large facilities (both in terms of gross area and installed power) where the occupied area represents less than 40% of the total. Among top 20 data centres in Poland, one was occupied in 15%, whereas some other could boast the rate of over 80%.
Power installed at Poland's 20 largest data centres ranges from just below 1 MW to more than 30 MW. Even though this parameter is clearly related to the gross area of a given data centre, it can also be seen that some facilities with similar area can offer very different rates of installed power. This results from the fact that some operators demonstrated forward thinking at the very start of their projects, in order to be able to respond to future market developments and their own expansion needs.
Report Details:
Data Centre Market in Poland 2013
Published: March, 2013
Pages: 132
Price: US$ 2,520.00
Main investments and events in the market
2012 was not a particularly eventful year for the Polish data centre market. Although in 2010 and 2011 some operators planned to materially increase their colocation capacities, companies such as 3SF or Beyond.pl decided to postpone their investment plans to 2013. ATM did not expand its colocation capacities either – as a result, about three fourths of its capacities are occupied now, which means that it will start investment in a new facility. The capacities of Thinx Poland Data Centre, where ATM completed expansion of the power supply system last year, are also planned to be increased.
Some noteworthy events in 2012 included the launch of a data centre by Linxtelecom in Warsaw at the beginning of the year and the expansion of Netia's main colocation centre at Poleczki street in Warsaw by 500 m2. In October it was officially confirmed that Polkomtel hired Elektrim to develop a data centre in Grodzisk Mazowiecki. It is expected to be one of the largest such projects in Poland and – according to Qumak, which placed the winning bid for the construction of the facility – is to cost approx. PLN 83m.
A significant non-commercial project was the data centre of the Finance Ministry, launched in May 2012 in Radom. The location was chosen based on an analysis prepared by IBM Polska and the building permit issued already in June 2008. The facility comprises office space of 785 m2 and technical area of 1,744 m2. It cost PLN 47.5m.
As regards projects which do not involve construction of new facilities or modernisation of the existing ones, in H2 2012 Netia, seeking to increase the potential of the data centre market and to generate a synergy effect, started the Data Centre Alliance. The first members of the DCA in Poland were, following Netia, Polcom and CK ZETO of the Asseco Group, soon joined by Beyond.pl.
Currently, there are ten major investment projects, involving modernisation of existing data centres and construction of brand new ones, planned for 2013 and 2014, according to the report "Data Centre Market in Poland 2013" by PMR.
More information can be found in the report "Data Centre Market in Poland 2013" by PMR.
To order the report or ask for sample pages contact [email protected]
Contacts
MarketPublishers, Ltd.
Tanya Rezler
Tel: +44 208 144 6009
Fax: +44 207 900 3970
[email protected]
MarketPublishers.com