Slovakia is the Only CE Country Not Allow Non-Pharmacy Sales of Medicines, Says PMR
18 Apr 2013 • by Natalie Aster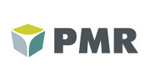 In 2011, pharmaceutical distribution was liberalised in Central Europe, with Bulgaria making the online sale of medicines legal in March. 2012 brought the opposite trend. The Reimbursement Act in Poland imposed a ban on advertising by pharmacies, among other regulations which made the operational environment for most distribution concerns much harder. In addition, Hungary took steps to limit the ownership of pharmacies to pharmacists only and Slovakia no longer plans to allow non-pharmacy sales, according to the report "Distribution on the Pharmaceutical Market in Poland 2013" by PMR.
Report Details:
Distribution on the Pharmaceutical Market in Poland 2013
Published: March, 2013
Pages: 249
Price: US$ 2,660.00
Pharmacy ownership for pharmacists only in Hungary
At existing pharmacies in Hungary, the stake owned by pharmacists must reach 51% by 1 January 2017, having previously reached 25% by 1 January 2014. A stake in the ownership of a pharmacy can be sold only to a pharmacist, a physical person. However, in November 2012 the government announced that it would like the pharmacy ownership changes to take place more quickly than initially planned, and, instead of the original date of 1 January 2017, it would prefer to make pharmacists the majority owners of all pharmacies by 1 January 2014.
The government intends to provide loans on favourable terms for pharmacists willing to buy back property which they once owned but sold to a pharmacy chain or a pharmacy operator company, or to buy a stake in the pharmacies. The financial base is to consist of protected, long-term loans at low interest rates, with a period of grace at the beginning. HUF 10bn (€35.8m) will be allocated to this.
However, no resources to pay for it have been specified as of yet, and using one of the options, the central budget, would count as illegal state aid according to the common understanding of EU legislation. Another option may be a form of cooperation between MFB (Hungarian Development Bank) and commercial banks in which the loans would be guaranteed by the state. "The EU might also find fault with the apparent discrimination included in the draft law because it is aimed at providing public funds to buy professional investors' shares in Hungarian chain pharmacies but not for individual pharmacists unless they own more than four commercial units" says Agnieszka Skonieczna, PMR Senior Pharmaceutical Market Analyst and the report co-author.
Pharmacies can no longer advertise themselves in Poland
A new Reimbursement Act was passed on 1 January 2012 which has several implications for the distribution industry. Its most important regulations include the introduction of fixed margins and prices for reimbursed medicines, frequent updating of the limit groups of reimbursed drugs (every two months) and a ban on advertising by pharmacies.
It is worth noting that the advertising of medications and pharmacies are independent activities, which is why the Reimbursement Act did not introduce changes for advertising of medications. The ban on advertising of pharmacies does not carry with it a ban on advertising of OTC medications within pharmacies. At the same time, the advertising of a medication that is directed as public information cannot be an advert for a given pharmacy. A pharmacy cannot advertise itself through a product, e.g. publicise the fact that a particular medication is available at a promotional price at a specific pharmacy. In the first months after the law came into force there were a number of attempts to get around the ban on pharmacy advertising. "For example, pharmacies advertise externally the promotion of medications through the adverts of wholesalers with identical or very similar names as the pharmacy chain. Pharmacies also set up charitable foundations with similar names, which offer advice and support to patients and carry out advertising" says Agnieszka Skonieczna.
Penta increases its presence in the region
Since 2004 Penta has owned Dr. Max, one of the largest pharmacy chains in Central Europe. In 2011 it achieved revenues of €490m. At the beginning of January 2013 it had 526 pharmacies, including outlets in the Czech Republic (after the merger of the former Lloyds pharmacies, acquired together with Gehe Pharma Prague for €84.5m), Slovakia and Poland. In August 2012 Penta Investment agreed with Celesio, a German provider of logistics and services in healthcare and in the pharmaceutical industry, to buy Gehe Pharma Praha, a Czech drug wholesale distributor, and the Lloyds pharmacy chain. The combined purchase price for the two units is €84.5m. Penta is also planning to acquire the Czech company SimonPharma. The largest part of SimonPharma's turnover comes from the distribution of drugs to pharmacies, hospitals and other medical facilities. SimonPharma also operates six pharmacy outlets, as well as Internet pharmacy DocSimon.cz.
Non-pharmacy sales not to be introduced in Slovakia?
In 2011, the Slovak Finance Ministry intended to initiate a debate on the introduction of the sale of OTC drugs at places other than pharmacies, with the intention of stimulating competition and reducing the prices of OTC drugs. However, after the national elections which took place in March 2012, Slovak politicians across the whole political spectrum have opposed any change in the situation, saying that medicines should be sold only at pharmacies.
Slovakia therefore remains the only Central European country which does not allow non-pharmacy sales of medicines. In Hungary and the Czech Republic, such sales can be carried out by all commercial establishments if certain conditions are met. In Poland, non-pharmacy sales can also take place at practically all non-pharmacy establishments which are named in the Pharmaceutical Law, including herbal medicine stores, specialist medical stores and general stores. In Bulgaria and Romania, all OTC drugs can be sold outside pharmacies but only at drugstores.
More information can be found in the report "Distribution on the Pharmaceutical Market in Poland 2013" by PMR.
To order the report or ask for sample pages contact [email protected]
Contacts
MarketPublishers, Ltd.
Tanya Rezler
Tel: +44 208 144 6009
Fax: +44 207 900 3970
[email protected]
MarketPublishers.com