Sonova Reins in European Wholesale Hearing Aid Markets, Claims GlobalData
11 Mar 2013 • by Natalie Aster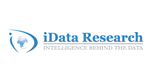 Nearly 15% of Europeans presently suffer from hearing impairment. This means 60 million people could benefit from using a hearing device in Europe alone. According to the new report "European Hearing Aids and Audiology Devices Market" by iData Research, there is a high market potential for hearing aids in Europe.
Growth depends largely on the reimbursement policies of each country, the technological innovations that are offered by the manufacturers, and the distribution of hearing aids by the retailers to the end users. "In the next several years, it is expected that the number of hearing aid users will grow to reflect a penetration rate of almost 21% by 2019" explains Dr. Kamran Zamanian, CEO of iData Research.
Report Details:
European Hearing Aids and Audiology Devices Market
Published: March, 2013
Pages: 171
Price: US$ 10,995.00
Switzerland has the fastest growing wholesale hearing aid market in all of Europe, demonstrating a 7% increase from last year. Modifications in their reimbursement policies caused uncertainty as people tried to anticipate these changes. Consequently the growth observed was well above the European average and quite unstable.
The Spanish market was much more susceptible to the impact of the financial crisis in 2009, which caused oscillations in its wholesale market growth. Because Spain's hearing impaired population did not benefit from the standard reimbursement policy, the domestic hearing aid market was closely tied to the country's economic performance. Moreover, in Sweden, the wholesale hearing aid market experienced drastic changes in value due to significant pricing pressure set forth by changes in the public tender system.
Despite the impact of the global economic recession, European wholesale hearing aid markets continued to grow, as many countries offered some level of reimbursement for patients in need of hearing aids. In the upcoming years, it is predicted that the two primary drivers of the wholesale hearing aid market will be the rising binaural fitting rate and product innovations. Although unit sales will continue to increase, there has been pressure on the wholesale pricing as hearing aid retailers acquire greater purchasing power. Manufacturers will inevitably be required to compete to win contracts with major dispensers of hearing aids, whether they are large private retail chains, such as Amplifon or AudioNova, or major public healthcare systems, such as the U.K.'s National Health Service (NHS).
Sonova is the leader in the European wholesale hearing aid markets, holding over one fifth of the total market share with companies Phonak, Unitron and Advanced Bionics. Sonova's ability to release new products into the market at a high frequency faster than any of the other manufacturers, has helped to secure its position at the forefront of the market. It has earned a strong reputation among retailers which will likely ensure it maintains a competitive lead.
iData's comprehensive report series entitled "Market for Hearing Aids and Audiology Devices" includes the latest data, market analyses and competitor profiles for the U.S., China, India, Asia Pacific (Australia, Japan & South Korea), and 15 European countries. This series provides a comprehensive analysis of the wholesale, retail, public, and private hearing-aid market by style, circuit, battery size and includes market research findings on the following devices: Standard Hearing Aids, Cochlear Implants, and Hearing Aid Batteries.
More information can be found in the report "European Hearing Aids and Audiology Devices Market" by iData Research.
To order the report or ask for sample pages contact [email protected]
Contacts
MarketPublishers, Ltd.
Tanya Rezler
Tel: +44 208 144 6009
Fax: +44 207 900 3970
[email protected]
MarketPublishers.com