Maleic anhydride consumption will grow by 2.6% in 2007
20 Jul 2007 • by Natalie Aster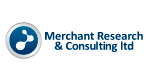 Producers of 1,4-butanediol exhibit increased interest in maleic anhydride (MA), which results in the higher growth of the demand for MA in this segment, Merchant Research & Consulting Ltd (UK) consulting agency says.

In general, demand for MA is governed by the economic situation in the country. Thus, in 2001-2006, the average annual MA market growth rate was 2.8% in the USA and 3.5% in Western Europe, while in Japan it dropped by 1.4%. Global MA consumption grew by 6-7% a year to 1.5m mt/y in 2006. Current consumption growth rate slowed down a little.

Maleic anhydride is used for the production of unsaturated polyesters, 1,4-butanediol, polymeric materials, alkyd and polymeric resins, synthetic fibres, detergents, pharmaceuticals, fuel additives and stabilizers, fumaric and malic acids. It is widely applied in the preparation of certain agricultural chemicals. Polyester resins account for 50% of global MA (63% in the USA).

MA market is mature, while the application areas of this chemical are well-formed and stable. However, the development of the new MA_based products is under way.

In Russia, the demand for MA reaches around 10K mt/y.

MA is a basic chemical used in automotive, shipbuilding, paint and varnish, construction, agricultural chemistry and other industries.

"Maleic Anhydride Market Research" also features the following information:
Global MA market analysis;

MA prices;

Russian MA market analysis;

MA uses;

Major consumers of MA;
etc.

Marina Kulikova

Neither these materials nor any part of them may be quoted, reprinted, transmitted or reproduced in any form or by any means, without providing reference to "Market Publishers Ltd" and indicating the link to http://www.MarketPublishers.com.
© http://www.MarketPublishers.com 2007.