Chinese polyurethane market may become the world's largest by 2015
19 Jul 2007 • by Natalie Aster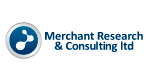 According to UK-based market research firm Merchant Research & Consulting Ltd., global demand for polyurethane (PU) has been growing at a steady pace over the recent years. Chinese PU is forecast to grow by 10% to become the world's largest by 2015.

The demand for PU materials grew by an average rate of 5% within 1998-2004. This rate varied from 3% in Europe to 10% in Asia Pacific.

According to BASF specialists, the demand for polyurethanes in Asia will reach one third of worldwide demand and will grow faster than anywhere else.

North America accounts for the major share of PU consumption.

Footwear industry (especially in Asia) demonstrated high demand for thermoplastic PU. In future, medical products may be largely responsible for TPU consumption.

Currently, the global PU manufacture absorbs 4m mt of polyols, 600K mt of which are polyester polyols (both aliphatic and aromatic). Polyester polyols are indispensable in the manufacture of certain PU products.

PU coating is a lucrative market with 5% average growth rate (8-9% in Europe).

Paint and varnish sector demonstrates the fastest rate of PU consumption growth if compared to the consumption rates shown by other industries. This sector accounts for 10.5% of total PU consumption (which makes about 0.9m mt).

The annual growth of polyesters consumption for PU production has been 3-5% over the recent 5 years. The use of polyurethanes depends from such factors as the level of economic development, national standards requirements, etc. Thus, the main consumers of polyesters in various world regions are as follows: EU countries – automotive and machine-building industries; China – artificial leather; South-East Asia – footwear sector. In the USA, 81% of consumed polyesters are used for the production of rigid PU foams applied for thermal insulation of pipes, living apartments, industrial facilities, tankers, etc.

PU materials stand at the forefront of synthetic plastics industry procuring various market segments with required products.

The "Polyurethanes Market Research" Report also features the following information:
situation on the global PU market;

list of major PU producers and consumers;

market development forecasts;

to name only a few subjects.
According to UK-based market research firm Merchant Research & Consulting Ltd., China provided much of that growth last year. Melamine production and consumption growth rates in China currently exceed 20%.

The annual demand for melamine resins in Western Europe is forecast to grow by about 3% this year, mainly thanks to increased consumption of melamine-carbamide-formaldehyde resins on the fast-growing market for chip boards and oriented strand boards (OSB).

The demand for melamine resins in the USA is supported by laminates and surface flooring markets, which account for about 75% of melamine-formaldehyde resins consumption in the USA. In 2007, the demand for melamine resins is forecast to grow by an average of 3% a year.

Experts argue that annual melamine resins production will grow by 2.5% in 2007.

Melamine is a chemical product used as a basis for the manufacture of melamine-formaldehyde resins.

In furniture industry, melamine is a facing material impregnated with melamine resins. Most of the melamine produced worldwide is used by the wood-based panel industry in laminates for kitchen tops, furniture and laminate flooring panels and in wood-based panels such as particleboard and MDF panels.

Melamine resins for laminate applications are transparent and make laminates resistant to scratches, weather, water and chemicals. These unique qualities enable to develop attractive and durable surfaces with an infinite choice of design. Melamine resins or other melamine compounds are also used in glues, adhesives, molding compounds, coatings, paper, textiles, flame retardants or superplasticizers on concrete surfaces.

Melamine is used for electrical applications due to its superior mechanical and electrical properties.

The "Melamine Market Research" also features the following information:
Situation of global and regional (incl. CIS) melamine markets;

Melamine market development prospects;

Melamine producers and suppliers from non-CIS countries;

Major melamine consumers;

to name only a few subjects.


Marina Kulikova

Neither these materials nor any part of them may be quoted, reprinted, transmitted or reproduced in any form or by any means, without providing reference to "Market Publishers Ltd" and indicating the link to http://www.MarketPublishers.com.
© http://www.MarketPublishers.com 2007.