World demand for melamine grows by 4-5 % a year
19 Jul 2007 • by Natalie Aster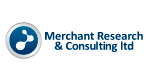 According to UK-based market research firm Merchant Research & Consulting Ltd., China provided much of that growth last year. Melamine production and consumption growth rates in China currently exceed 20%.

The annual demand for melamine resins in Western Europe is forecast to grow by about 3% this year, mainly thanks to increased consumption of melamine-carbamide-formaldehyde resins on the fast-growing market for chip boards and oriented strand boards (OSB).

The demand for melamine resins in the USA is supported by laminates and surface flooring markets, which account for about 75% of melamine-formaldehyde resins consumption in the USA. In 2007, the demand for melamine resins is forecast to grow by an average of 3% a year.

Experts argue that annual melamine resins production will grow by 2.5% in 2007.

Melamine is a chemical product used as a basis for the manufacture of melamine-formaldehyde resins.

In furniture industry, melamine is a facing material impregnated with melamine resins. Most of the melamine produced worldwide is used by the wood-based panel industry in laminates for kitchen tops, furniture and laminate flooring panels and in wood-based panels such as particleboard and MDF panels.

Melamine resins for laminate applications are transparent and make laminates resistant to scratches, weather, water and chemicals. These unique qualities enable to develop attractive and durable surfaces with an infinite choice of design. Melamine resins or other melamine compounds are also used in glues, adhesives, molding compounds, coatings, paper, textiles, flame retardants or superplasticizers on concrete surfaces.

Melamine is used for electrical applications due to its superior mechanical and electrical properties.

The "Melamine Market Research" also features the following information:
Situation of global and regional (incl. CIS) melamine markets;

Melamine market development prospects;

Melamine producers and suppliers from non-CIS countries;

Major melamine consumers;

to name only a few subjects.


Marina Kulikova

Neither these materials nor any part of them may be quoted, reprinted, transmitted or reproduced in any form or by any means, without providing reference to "Market Publishers Ltd" and indicating the link to http://www.MarketPublishers.com.
© http://www.MarketPublishers.com 2007.