New era on the bitumen market
19 Jul 2007 • by Natalie Aster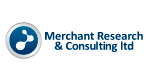 According to UK-based market research firm Merchant Research & Consulting Ltd., application of traditional bitumens has been diminishing and the craft of using bitumen has begun to evolve into a science as polymer-modified bitumens, cold construction techniques and environmentally-acceptable ways of recycling old road materials are gaining popularity.
In Canada bitumen mining and production of bitumen-based synthetic oil have been gaining momentum at a steady rate. It is forecasted that 50% of Canadian oil will be derived from oil sands by 2010. The new technologies have spurred the implementation of new multi-billion projects.
Over the recent 15-20 years the market of bitumen-based roofing materials has undergone through significant changes. The production of materials based on ruberoid-like components, which are characterised of susceptibility to rotting, has dropped from 80% to less than 5%. Their place has been occupied by the synthetic-based materials.
With the introduction of modern bitumen-polymer solutions, a new era in roof systems has begun. The volumes of bitumen-polymer material production have been growing. In 2001, the share of these technologies in the output of bitumen roofing materials reached 80%. Russia follows the general trend but with a ten-year delay.
In Europe, bitumen-based roofing systems account for 71% of the flat roof market. In the USA, where the introduction of various one-layer roof membranes started earlier, their share in the market is already only 64%.
Bitumen market has a seasonal character with rises is spring, peaks at summer time and slumps at cold time.
According to UN evaluation, world geological reserves of natural bitumens are equal to 260bn tons. The Alberta natural bitumen deposits comprise at least 85% of the world total bitumen in place. Large amounts of bitumen are concentrated in Venezuela, the USA, China.
Russian natural bitumen reserves range from 30bn tons to 75bn tons. There are 700 deposits of bituminous ores discovered at the territory of the former USSR.
The annual bitumen production in the USA is 28m tons, including 10m tons of modified type.
Bitumen is a category of organic liquids which are highly viscous, black, sticky and wholly soluble in carbon disulfide.
Asphalt
and tar are the most common forms of bitumen. Natural bitumen could be found in tar sands,
coal
, mud volcanoes, metallic ores, carbonaceous meteorites, igneous rocks, etc. The origin of bitumens probably is related to earth's mantle.
The
"Bitumen Market Research"
Report also features the following information:
situation of global bitumen market;
Russian bitumen market;
bitumen production and consumption prospects;
bitumen producers and suppliers in the CIS countries;
to name only a few subjects.
Marina Kulikova
Neither these materials nor any part of them may be quoted, reprinted, transmitted or reproduced in any form or by any means, without providing reference to "Market Publishers Ltd" and indicating the link to
http://www.MarketPublishers.com
.
©
http://www.MarketPublishers.com
2007.