Western Europe is a major consumer of ammonium nitrate
19 Jul 2010 • by Natalie Aster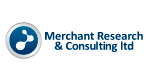 According to UK-based market research firm Merchant Research & Consulting Ltd., Western Europe is the largest ammonium nitrate consumer (this region accounts for over 30% of global consumption), though in many European countries (Belgium, Ireland, Germany, Netherlands) its application in agriculture is banned.

However, the world market for mineral fertilizers in the coming years will be dominated by the developing countries, whose share in global production and consumption is steadily growing.

The largest ammonium nitrate producers are the USA and Russia. Significant amount of ammonium nitrate is manufactured in Central and Western Europe.

About 30% of the globally produced ammonium nitrate is exported. Russia supplies the bulk of ammonium nitrate to the world and holds the first place in the export of this commodity. Russian ammonium nitrate is supplied to the FSU countries, Latin America, Middle East.

Over medium term trend, the slight gain in the demand for fertilizers in North America may arise from the expansion of agricultural areas, of course, subject to the rate of fertilizer introduction into soil. Western Europe will see the decrease in nitrogen fertilizer use. The decrease will be caused by two factors. Firstly, the market is oversupplied with cheap agricultural commodities which leads to the changes in the European Union's common agricultural policy targeted at agricultural acreage diminution. Secondly, the relative level of fertilizer introduction is considered to reach its optimal point in terms of agricultural efficiency and ecological safety.

The current trends of the global fertilizer market are as follows: satisfaction of the demand for nitrogen fertilizers in the developed countries; the shift of the production to the developing countries which have an access to feedstock; augmentation of the competition on the market; possible changes in the key players.

Ammonium nitrate is a highly effective mineral fertilizer, containing no less than 34.4 % of nitrogen. Ammonium nitrate is a compound that is not found in the natural world. Therefore, it does not have a natural abundance. Ammonium nitrate has two main uses: fertilizers and explosives.

The market research report entitled "Ammonium nitrate market report" also features the following information:
analysis of the world market for nitrogen fertilizers and ammonium nitrate;

present market state and market prospects;

prospects for ammonium nitrate production and consumption in Russia;

list of traders;

general information;

to name only a few subjects.


Marina Kulikova

Neither these materials nor any part of them may be quoted, reprinted, transmitted or reproduced in any form or by any means, without providing reference to "Market Publishers Ltd" and indicating the link to MarketPublishers.com.
© MarketPublishers.com 2007.