UK Premium Data Centre Segment to Have over 28% of Domestic Data Centre Raised Floor Space by 2013, According to Tariff Consultancy
01 Nov 2012 • by Natalie Aster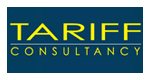 Data Centre pricing in the UK market is currently the largest in Europe by raised floor space and has amongst the highestaverage rack space pricing per month of all of the European countries of over Euro 1,011 per month perstandard retail rack of space, according to the new "Data Centre Pricing UK – 2012 report" study by Tariff Consultancy.
Report Details:
Data Centre Pricing UK – 2012 report
Published: October, 2012
Pages: 70
Price: US$ 2.400,00
The UK continues to see a build out of new Data Centre space. Traditionally Data Centre space has been focused around the London area, with facilities originally began in the Docklands, and to the West of London.
But more recently major Data Centre facilities have been constructed outside of London and the South East region with large campus-style Data Centres being established in areas outside London such as Wiltshire, Leicestershire, South Wales and North Cambridgeshire.
These new Data Centres offer each offer potential raised floor space of from 30,000 square metres up to 60,000 square metres and aim to attract a wide range of clients. Space is typically being released through the sale of individual data halls, with a gradual build out programme in line with customer demand.
The use of multiple data halls allows the Data Centre provider additional flexibility. Each hall can be customised for the particular power or redundancy requirements of the client or else can be used toprovide general Data Centre space for individual enterprise users.
Data Centre providers that have specialised in the supply of wholesale space are targeting the medium orlarge retail segment user through the packaging of power and space as cage or suite space. Space andpower is being provided at smaller units bringing the wholesale provider into competition with other Data Centre providers.
The introduction of new raised floor space by the large Data Centre provider from outside London willprovide more user choice but at a lower average price point. The new campus space does not have thesame degree of network connectivity as a traditional London based facility but it will provide more optionsfor customers where location is not so important.
The new space will also put a floor on average market pricing. However, it is likely that the existing London-based Data Centre will continue to benefit from high utilisation levels due to the ability to connect to a wider range of networks and clients that will be attractive to financial traders, gaming, contentdelivery and digital media providers.
But the spread of low cost campus-style space outside London will allow telecoms, hosting and integrators to rent low cost high quality raised floor space rather than build their own Data Centre facilities. Although much of the campus-style Data Centre space is being used for wholesale space, much of the space will re-enter the market as resellers re-sell Data Centre space to retail end-users which will act as a constraint on average market pricing.
The introduction of new UK Data Centre space is being driven by a relatively small number of new Data Centre providers with very large facilities outside the London area including providers such as E-Shelter,NGD, Camro and Ark Continuity alone accounting for raised floor space – when fully built out - of up to 190,000 square metres.
In terms of UK Data Centre raised floor space almost half of the total space in the TCL survey is for the UK Carrier Neutral Data Centre segment (49%) and is forecast to have over 277,000 square metres of raised floor space as of the end of 2012.
The UK Carrier Based Data Centre segment (23%) has relatively small amounts of raised floor space per Data Centre facility and is forecast to have over 134,000 square metres of raised floor space as of the end of 2012.
The UK Premium Data Centre segment is forecast by TCL to have over 28% of UK Data Centre raised floorspace with over 157,000 square metres of raised floor space as of the end of 2012 – with the proportionof Premium Data Centre space forecast to rise over time.
More information can be found in the report "Data Centre Pricing UK – 2012 report" by Tariff Consultancy.
To order the report or ask for sample pages contact ps@marketpublishers.com
Contacts
MarketPublishers, Ltd.
Tanya Rezler
Tel: +44 208 144 6009
Fax: +44 207 900 3970
ps@marketpublishers.com
MarketPublishers.com