Phonak Maintains Lead in Growing $5.7 Billion Dollar U.S. Hearing Aid & Audiology Device Market, Finds iData Research
14 Sep 2012 • by Natalie Aster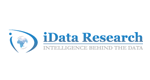 The market potential for hearing aids and devices in USA is sizable, as more than 40% of those diagnosed with a hearing loss in the USA can be classified as having moderate or severe impairment, reports new market study by iData Research, "U.S. Market for Hearing Aids and Audiology Devices & Audiologist Survey 2012".
Report Details:
U.S. Market for Hearing Aids and Audiology Devices & Audiologist Survey 2012
Published: February, 2012
Pages: 281
Price: US$ 7.495,00
Growth of the hearing device market is largely dependent on technological innovations that are offered by manufacturers and the growing aging population of babyboomers - those bom between 1945 and 1964. Forty million people in the US are experiencing some degree of hearing loss, however only a minor portion of this population is currently purchasing hearing aids for treatment. Thus this market remains at only a fraction of its potential size.
Despite reluctance to seek treatment for their age-related hearing impairment, baby boomers act as a significant market-driver as hearing aids are increasingly offered in a wide variety of styles and configurations to accommodate them. For instance, the open-fit and receiver-in-canal devices, segments have grown rapidly, and prove to be a driver in shifting patient preference away from traditional behind-the-ear (BTE) devices. According to Dr. Kamran Zamanian, CEO of iData, "the advantages of open-fit hearing aid devices have propelled sales, as patients have benefited from the discreet design; however, open-fit and receiver-in-canal unit growth will largely parallel increases in the overall hearing aid market once saturation occurs." Within the next few years, manufacturers of receiver-in-canal aids will continue to capture unit share from traditional BTE device manufacturers. However, within the in-the-ear (ITE) segment of hearing aids, completely-in-the-canal (CIC) hearing aids will gain popularity due to the release of invisible ITE hearing aids.
The best-performing devices are also the highest in price, although over time technology eventually filters down to lower-cost devices. Mid-level hearing aids are expected to account for 23% of all hearing aids sold within the next five years. Leading the market is the Bone-anchored hearing aid which can treat hearing loss in patients who previously had no treatment options. There is a need for an innovative solution in the bone- anchored hearing aid (BAHA) market to eliminate the abutment that causes complications for the patient. There have been however, significant improvements in sound processing and the expansion of features and accessories, which will help drive growth in this market. Option Medical entered the bone-anchored hearing aids market with their Pinto System™ in 2009. The capabilities of Option's device are expected to drive the average selling price upwards. Competition in this market will contribute to an increase in the annual number of units sold.
According to the report hearing aids comprised the largest segment of the U.S. hearing device market accounting for 87% of the market, however it is expected to decline in double digits of the total market by 2018. This is largely because the sustained growth of the hearing aid market will not keep up with the rapid growth of the bone-anchored and cochlear implant segments, whose shares of the market are expected to grow.
With a quarter of the overall hearing aid market, Phonak comprises the largest portion of the hearing aid and audiology device market. "They have substantially increased their market share since 2006 as a result of their acquisition of large group practices," notes iData CEO, Dr. Kamran Zamanian, "Phonak is a company that according to iData's latest statistically significant audiologist survey, represents technological innovation, high quality products/services, market leadership and high brand value which makes them one of the most preferred hearing aid brands among audiologists."
The new iData's 2012 report provides a comprehensive analysis of the wholesale and retail hearing-aid market by style, circuit, battery size and includes market research findings on the following devices: Cochlear Implants, Direct Drive Implants, Otoscopes, OAE and ABR Analyzers, Audiometers, Tympanometers and Real Ear Analyzers. The complete 2012 U.S. Audiologist Product Preference & Use Survey is also available. A thorough analysis of the results and a multivariant analysis (Hearing Aid Manufacturer Preference Analysis) are included in the complete Survey Report.
More information can be found in the report "U.S. Market for Hearing Aids and Audiology Devices & Audiologist Survey 2012" by iData Research.
To order the report or ask for sample pages contact ps@marketpublishers.com
Contacts
MarketPublishers, Ltd.
Tanya Rezler
Tel: +44 208 144 6009
Fax: +44 207 900 3970
ps@marketpublishers.com
MarketPublishers.com